Photo by Dick Thomas Johnson/Flickr
B ut more surprising parts of the world are similarly vulnerable to the combined impacts of growing populations, depleting groundwater reserves, and shifting weather patterns leading to lower rainfall or longer droughts. Here are five. 
1. The Netherlands 
People in the low-lying Netherlands have historically worried more about having too much water than too little, but in summer 2018 the authorities officially declared that the country faced a shortage after a prolonged heatwave.  

There were bans on irrigation, an increase in fish mortality, and problems transporting freight by river as the water levels were too low. Over a million houses were feared to be at risk of subsidence, while the dikes that protect the country from rising sea levels can also crack if they become too dry. 

The Flanders Environment Agency, which covers both Belgium and the Netherlands, is working on plans to address further water shortages in future.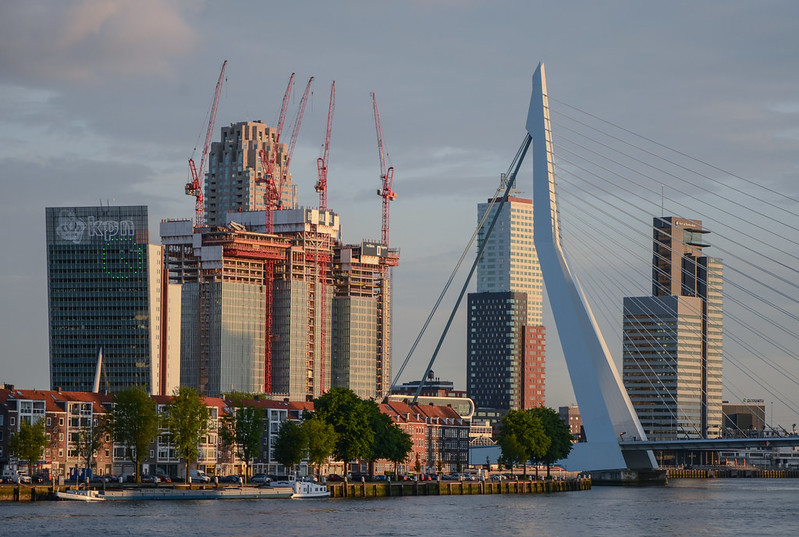 People in the Netherlands worry about the threat of drought as well as their rising seas. Photo by astrid westvang/Flickr Image description
2. The United States 
Over the next 50 years, some parts of the US are expected get more rainfall while others get less, leading to water shortages in areas from the Southwest to parts of the South and Midwest. But 83 of the country's 204 water basins could experience shortages as early as this year.  

California is among the states currently most affected – one aquifer alone has lost ten cubic miles of water in just four years. The state's responses include desalination plants, with 11 already built and another 10 planned, treating wastewater to replenish dwindling groundwater supplies, and piping in water from wetter regions such as the Colorado river basin; there have even been proposals to construct a pipeline from Alaska.  

Yet higher levels of rainfall are no guarantee of water security. Florida gets more rain than 90 percent of US states, but Miami's supplies are under threat from seawater intrusion into its main aquifer.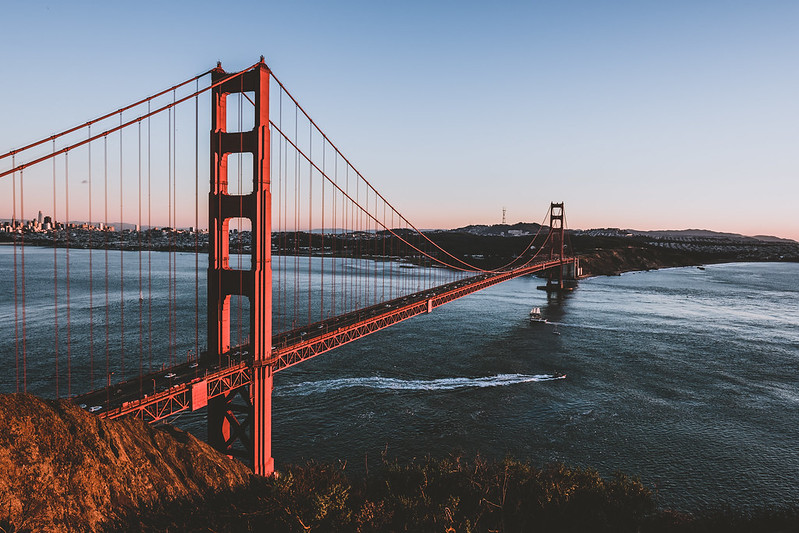 Aquifers and reservoirs across the US are struggling to keep freshwater plentiful. Photo by Sam Amil/Flickr 
3. Cairo
Historically the source of one of the world's most fertile deltas, the River Nile still supplies 97% of Egypt's water – but Egypt is projected to have just 500 cubic meters of water per person per year by 2025, half the level at which a country is considered to be experiencing water scarcity. 

The reasons include the country's growing population and increasing demands on the river from upstream states, with fears that the Grand Ethiopian Renaissance Dam could further limit the amount of water reaching Egypt.  

Studies suggest it is especially critical for Egypt's agricultural system to improve the efficiency of irrigation, and the government also wants farmers to plant less water-intensive varieties of crop.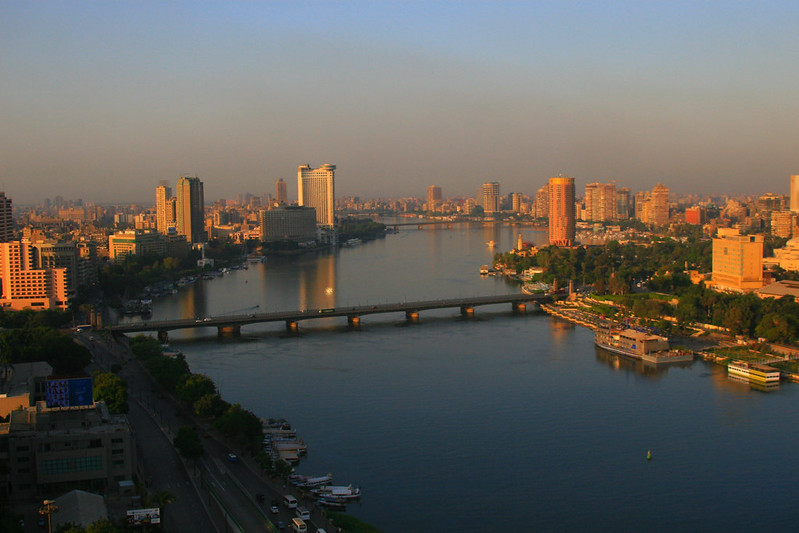 The longest river in the world, the Nile, is struggling to meet Egypt's water demands. Photo by CaptSpaulding/Flickr
4. Tokyo  
Tokyo has plentiful rainfall on average, but it is concentrated in just four months of the year. Seventy percent of the city's needs are met by surface water – rivers, lakes and melted snow – which means it is vulnerable to drought when a rainy season is less rainy than usual.  

Tokyo is the world's largest city to be facing water stress according to WaterGAP, a methodology that looks at the local water cycle and consumption rates. It faces a dry spell around once a decade. 

The city is tackling the problem through rainwater collection systems on buildings, including a tank fed by the 90,000-square-foot roof of Ryogoku Kokugikan, a sporting arena. It has also experimented with cloud seeding to induce rainfall.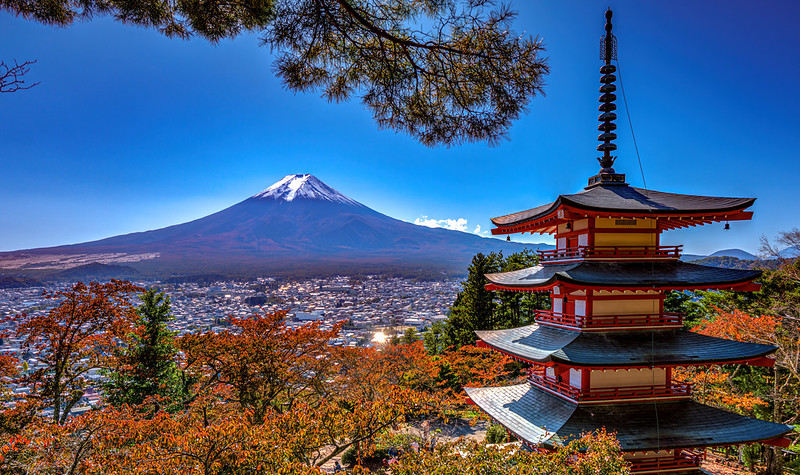 Tokyo relies on melted snow and other surface water in the dry season. Photo by Gilbert Sopakuwa/Flickr
5. London and south-east England  
Though England has a rainy reputation, this is less true in the south-east – London gets half the annual rainfall of Sydney. The city's water company projects that by 2050 its climate will be three degrees warmer and 18 percent drier than today, while much of the UK's projected population growth will be concentrated in the south-east region.  
  
London wastes a quarter of its water. Part of the problem is the ageing infrastructure: the city's water pipes burst over 26,000 times between 2015 and 2019.  
  
A large part of the solution will need to be changing attitudes. The head of the UK's Environment Agency has called for wasting water to become "as socially unacceptable as blowing smoke in the face of a baby".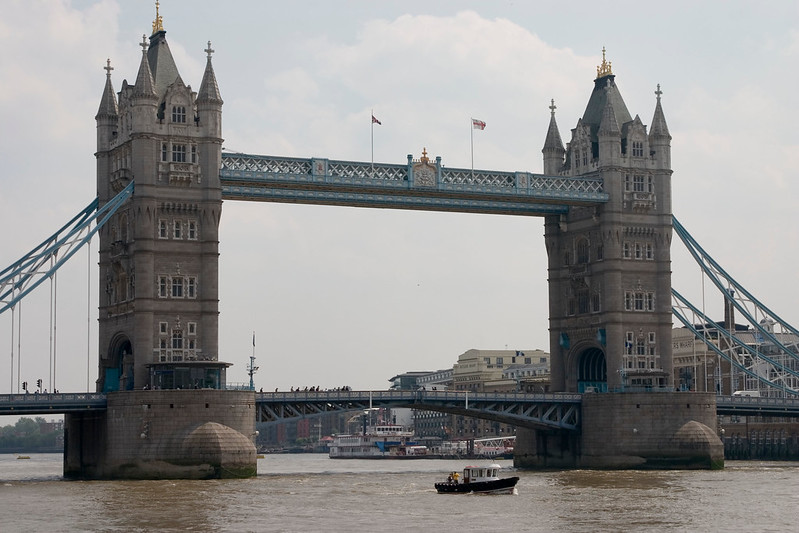 One of the biggest water challenges in London is the amount of water wasted. Photo by Jimmy Harris/ Flickr
While the global trend towards water scarcity is clear, researchers warn that it is difficult to predict exactly where shortages might arise in the short term – not least because this depends not only on levels of rainfall, but on the effectiveness of infrastructure and political challenges in moving water from one region to another as the need arises. Not many places can be confident that they will never be affected. 

The ideas presented in this article aim to inspire adaptation action – they are the views of the author and do not necessarily reflect those of the Global Center on Adaptation.
Related blog posts: