Opinion
We invite guest contributors to share their experience and
opinion on subjects related to climate adaptation.
Please do get in touch.
Green Bonds for Climate Resilience – A Guide for Issuers
This Guide is intended to encourage and support a greater number of actors, and the banks that are financing them, to issue green bonds to tap the capital markets to raise the finance needed for climate adaptation and resilience. Encouraging and supporting these early movers would in turn help to create a virtuous circle of greater issuer and investor experience and confidence to catalyse the mobilisation of finance for climate resilience action at scale.
The Inaugural GCA CEO's Annual Lecture
The first annual lecture of GCA CEO Prof. Dr. Patrick Verkooijen on the state of adaptation action, which has a special focus on Africa. Providing a clear policy assessment of the urgent need for adaptation action in Africa and a clear set of recommendations for action, the lecture will set the scene ahead of Glasgow for why adaptation, and especially adaptation in Africa, is so important for the global climate agenda.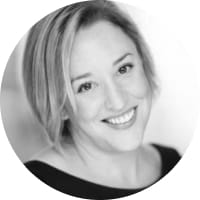 Alex Gee
Head of Communications