Opinion
We invite guest contributors to share their experience and
opinion on subjects related to climate adaptation.
Please do get in touch.
Accelerating Adaptation Finance – Africa and Global Perspectives
In the context of the Africa Climate Summit, this policy brief highlights the need to dramatically increase the amount and efficacy of adaptation financing to Africa. This brief also spotlights the persistent challenges related to adaptation finance flows in Africa, and highlights priority actions for the global finance community to undertake to address them. 
Strategy and Planning to Redouble Adaptation in Africa: A Review
This study provides a detailed review of the national strategic adaptation documents prepared by governments in the African continent. It examines the main characteristics of these strategic adaptation plans, their depth and coverage, and the degree to which these documents demonstrate a supportive environment to implement the most critical adaptation programs at scale for each country.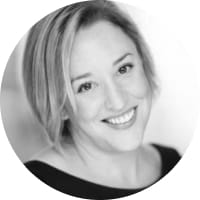 Alex Gee
Head of Communications