Africa Adaptation Acceleration
Program

The contribution of Africa to global greenhouse gas emissions is minimal. However, a combination of geographical and economic factors combined with its dependence on climate-sensitive sectors make African countries highly vulnerable to the adverse effects of climate change. This vulnerability compromises the continent's development and threatens millions of Africans and their livelihoods.

The African Development Bank and Global Center on Adaptation are joining forces to use their complementary expertise, resources and networks to develop and implement the Africa Adaptation Acceleration Program (AAAP) to galvanise climate resilient actions through a triple win approach to address the impacts of Covid-19, climate change and the economy. AAAP was supported by over 30 global leaders during a Leaders' Dialogue on the Africa Covid-Climate Emergency in April 2021 and is made up of the following initiatives:
Contact Information
For more information on this program, or to get involved, please contact:
Increase climate finance for Africa
by mobilizing $25 billion to scale up innovative and transformative actions on climate change adaptation across Africa.
Goal for 2025
Scale up access to climate-smart digital technologies and associated data-driven agricultural and financial services to at least 30 million farmers in Africa.
Achievements so far
Drafting, together with partners, an Investment Blueprint for Digital Climate Advisory Services (DCAS). This will be a summary of best practices, lessons learnt and key principles for greatly scaling up DCAS. GCA will also use this as the basis for future prioritization of activities.
Designing a national level initiative – proof of concept – to support Ethiopia's Efforts to Integrate Digital Climate Advisory Services (DCAS) into the National Extension System
Description
Recognizing that the future of agriculture is data-driven, AfDB and GCA are launching the Climate Smart Digital Technologies for Agriculture and Food Security Program, to scale up the availability, access, affordability and applicability of digital and data-enabled solutions in African agriculture. The GCA, working with AfDB's Digital Agriculture Flagship will help to scale the adoption of digital solutions, that offer context-specific climate-informed advisory and other services to improve productivity, market connectedness, profitability and sustainable use of natural resources. The Program will be bundled with other digital financial services (DFS) such as banking, insurance, market intelligence, networking, early warnings for comprehensive investment and implementation support.
Latest news
Goal for 2025
Ensure that climate risks and resilience are integrated into at least 50% (by value) of new infrastructure investments in Africa across key infrastructure sectors, including water, transport, energy, ICT, and waste management to help close the infrastructure gap and achieve sustainable development in the face of climate change.
Achievements so far
In Accra, a rapid risk assessment has prepared the ground for an in-depth assessment. A key climate related risk that emerged from this rapid assessment is floods. Subsequent community visits pointed at the importance of an improved drainage system along with adequate solid waste management. Activities in Accra are carried in close coordination with the Accra Municipal Authorities.
Description
The African Infrastructure Resilience Accelerator (AIRA) will focus support on mainstream resilience across infrastructure investments by catalyzing a revolution in understanding, planning, financing, and sustaining climate resilient infrastructure.
The Resilient Infrastructure Investment Accelerator will mainstream climate risk management across public and private sector investments in infrastructure and related services. Focused support for national governments will help develop climate-resilient infrastructure investment packages that will be financed through innovative financing instruments.
The Cities Adaptation Accelerator (CAA) will help cities to better understand the impacts of climate change, build capacity, and prepare for a water insecure future by investing in resilient buildings and building their capacity to sustain resilience.
The Build Smart Project Preparation Facility (PPF) will support upstream project preparation for projects in the water sector in Africa. The initial aim is to mobilize a total of US$5 billion of investments in soft and hard water infrastructure.
The Nature-Based Solutions (NbS) Investment Readiness Framework will identify the scale and potential of NbS options in Africa and integrate these solutions into infrastructure investment plans and private sector investment instruments.
Key report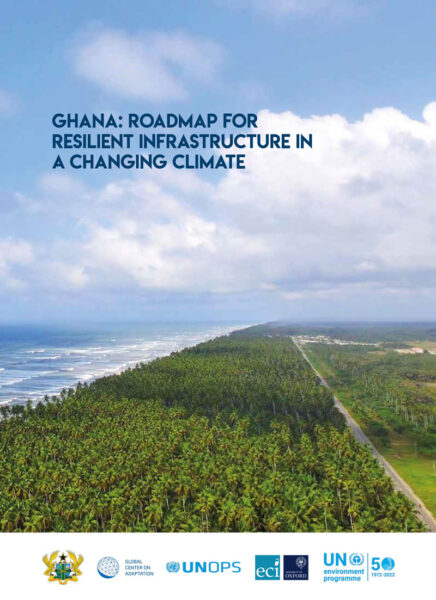 Latest news
Goal for 2025
Promote sustainable job creation through entrepreneurship in climate adaptation and resilience in Africa by unlocking $3 billion in credit for adaptation action.
Description
YouthADAPT aims at promoting innovation and inclusive growth for youth. In partnership with climate innovation the youth flagship program will accelerate and scale youth-led innovative and bankable business solutions to climate-related challenges while creating jobs. This will be achieved through providing innovative youth-owned enterprises (50% women-led) $500m in credit; strengthening the productivity and growth of 10,000 youth-led enterprises to increase climate resilience and enhance job opportunities; developing skills and equipping 1 million African youth to prepare them for climate resilient jobs and green entrepreneurial opportunities; creating an enabling environment conducive for resilient enterprise development by supporting legal, policy and regulatory reforms and removing structural barriers to promoting youth participation in climate policies. In addition, young people will also be invited to participate in Massive Open Online Courses on climate adaptation and governance and tailored technical and professional training.
Latest news
Goal for 2025
Increase financial flows for Adaptation and Resilience (A&R) to the continent with a total increase of adaptation finance on the continent to over $5 billion per annum by 2025.
Description
The AAAP will be transformative across six crucial areas of climate finance:
Supply of adaptation finance: Greatly enhanced mobilisation of adaptation finance from domestic and international public and private sources.
Access: Build long lasting capacity, enhanced the process, and step change in number and nature of actors accessing A&R finance.
Preparedness: Better understanding of the level of exposure to climate related risks and management through stronger technical, financial and institutional resilience against physical climate risk and transition risk.
Bankable pipelines: New pipelines, demonstrating business case for investment in A&R.
Private finance and investment at scale: New instruments, tools, and mechanisms to aggregate interventions, ensure compliance and track impact, mobilise investment, transfer risk, and achieve private sector engagement at scale.
Capacity: Long-lasting capacity built in key public and private financial stakeholders (including central banks, ministry of finance, banks, pension funds), mainstreaming high-quality resilience interventions and quality in the disclosure of information.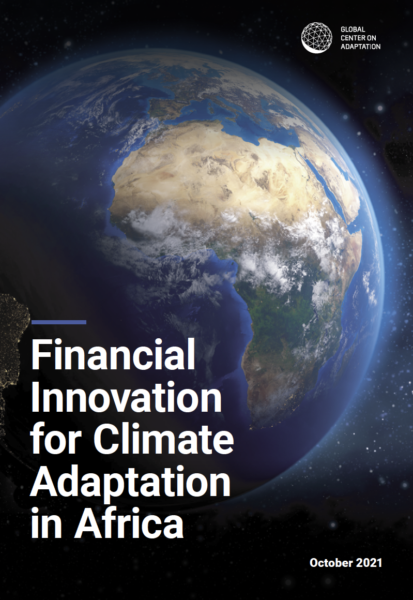 Monitoring and Evaluation Framework
This document presents the Monitoring and Evaluation Framework of the Africa Adaptation Acceleration Program (AAAP) as of the date indicated at the beginning of the document. This is a living document that will be updated based on experience with implementation.
For more information on this program, or to get involved, please contact: