Climate change is causing increasing impacts to people's resilience. Beyond the direct damages to assets by extreme events such as wildfires, floods and landslides, the physical climate impacts are being felt with infrastructure and having a real human and economic costs on our societies – e.g., businesses are closing due to power outages, people are unable to access healthcare when roads are flooded, and train tracks are buckling due to extreme heat. We need to ensure that the infrastructure being built today is ready for the impacts of climate change.
However, this is not just an added challenge for infrastructure, it also provides an opportunity for innovation, new technologies and better planning. For example, increasing the use of nature-based solutions can reduce costs, yield benefits for nature and enhance resilience. If done right, efforts to strengthen climate resilience will yield more reliable long-term cash flow for owners, improve service quality for users, and enhance economic and social resilience of communities.
Raising standards for climate resilient investment
Mainstreaming nature-based solutions through systems-based infrastructure panning
Mobilize finance for nature-based solutions in climate-resilient infrastructure
Contact Info
For more information on this program, or to get involved, please contact:
Reduce the climate risks for 100 million people by systematically mainstreaming climate resilience and integrating nature-based solutions into infrastructure planning, financing, design, operations, and maintenance to ensure new and existing infrastructure is climate-resilient.
Goal for 2025
Climate resilience is incorporated into professional education, mainstreamed into the guidance produced by sectoral associations, and is viewed infrastructure investment. At least 20 major infrastructure companies commit that they will work to adopt standards for climate resilient infrastructure into their operations
Key partners:


Description
Standards have an essential role in underpinning progress towards strengthening the resilience of infrastructure systems and mobilizing finance. They can provide the necessary criteria and guidance to evaluate a project in terms of resilience, adaptation and climate risks throughout the lifecycle of the infrastructure. If integrated with the needs of the different stakeholders – as users and developers of standards – they also have the benefit of achieving greater coherence over time. The aim is to make the case for enhanced resilience, take stock of approaches being used, identify areas of common good practice and develop a shared workplan for achieving higher standards to achieve climate-resilient infrastructure as the norm.
Goal for 2025
Support 10 national governments to mainstream climate resilience and nature-based solutions into the planning of their infrastructure systems
Key partners: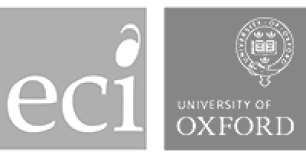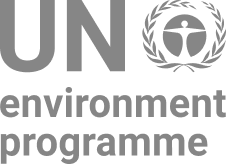 Description
The potential of NBS to contribute to resilience of infrastructure systems needs to be brought "upstream" and "upscale" in the infrastructure decision-making process so it is integrated from the outset of infrastructure planning and becomes integral to a strategic approach for ensuring resilient infrastructure systems and services in the future.
The GCA will support 10 national, state or city governments, helping to understand how climate change will affect infrastructure systems and how nature-based solutions can help addressing climate risks in specific contexts and embed systems-based infrastructure planning processes. This work will target countries and cities from a diverse set of contexts, from SIDS to large high-income countries. It includes:
a) Supporting systems modelling to identify climate risks to infrastructure systems and to prioritize the right mix of "hard" and nature-based infrastructure solutions
b) Facilitating peer-learning between countries, cities and other interested parties, including businesses, multilateral and civil society organizations and academia on mainstreaming NbS throughout the life cycle of infrastructure planning, project preparation, finance, design, delivery, operation, and maintenance.
c) Developing comprehensive strategies to realize the environmental, social and economic opportunities provided by working with nature to address climate risks
d) Improving the enabling environment to overcome potential barriers to innovative infrastructure provision – including procurement policies, design codes, impact assessment
Goal for 2025
Train 200 Climate Resilient Infrastructure Officers (CRIOs); V20's Accelerated Financing Mechanism rolled-out to leverage $15 billion into climate resilient infrastructure.
Key partners:










Description
This work area will bring together governments, financial institutions and businesses to develop new financing models for NbS for infrastructure and mainstream resilience into public procurement. It will include the following sub-components.

a) Building capacity to mainstream climate resilience into public procurement, including in PPPs
 
b) Developing and piloting the use of new financial instruments (such as bonds for NBS, PPPs)

c) Rolling out the V20's Accelerated Financing Mechanism with capacity to leverage $15 billion into climate resilient infrastructure
Achievements so far
Development of 'Knowledge Module on Public-Private Partnerships (PPPs) for Climate-Resilient Infrastructure' in cooperation with Aecom and main Multilateral Development Banks.

Hosted workshop to identify Innovative Financing Models for Nature-based Solutions, in collaboration with Canada, GEF and WRI.
For more information on this program, or to get involved, please contact: