The impact of climate change will be most acutely expressed through water, which has historically defined and enabled human development. Water is vital to maintain health, grow food, generate energy, manage the environment, and create jobs. Today, 90% of disasters are water-related and a lack of clean water threatens to limit economic growth in many developing countries. This mostly affects disadvantaged communities and in particular women and adolescent girls. By 2050, demand for water will increase by 55% and the number of people living with water scarcity will grow to 3.1billion.
Water Adaption Hub
Build smart project preparation facility
City Adaptation Accelerator
Support facility for increasing water in the NDCs and NAPs
Support to the Delta Coalition
Water Action Track
Contact Info
For more information on this program, or to get involved, please contact: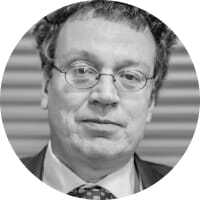 Joep Verhagen
Program Lead Water and Urban
The Water-Urban programme aims to directly and indirectly support national governments and urban authorities to accelerate and scale urban climate adaptation for cities in river basins and coastal zones to stimulate economic and human development.
Goal for 2025
The Hub's goal is to facilitate the first-ever inclusive Water Adaptation Hub, with 5,000+ practitioners. To accelerate and scale-up climate and water adaptation interventions globally. Build on what is there, strengthen it. Link stakeholders and initiatives. Link the water sector and  the global and national climate dialogues Facilitate learning and knowledge exchange. Increase commitments to water adaptation to increase action on the ground.
Key partners:



Description
The Water Adaptation Hub – the Hub – is a knowledge zone. It will connect and facilitate understanding between those dealing with water adaptation issues. It will be a permanent, inclusive service open to all communities of practice, networks and groups either those working directly in the water sector or indirectly through climate change and adaptation.

Support acceleration and scaling up of water adaptation through political leverage, using our global network
Simplify learning and sharing amongst peer practitioners, researchers, policy makers, and local communities.
Actively connect the water and climate sectors (and sub-sectors) to bring water adaptation to the forefront of international and national climate processes and dialogues.
Achievements so far
Several groups, communities of practice and networks connected around the following themes: inclusiveness in deltas, landscape restoration and water buffering, climate resilience in cities, engineering with nature, water and heritage, water, peace and security, youth and climate adaptation, source to sea approach.
Soft-launch of the Hub during the Race to Zero Water Climate Action Pathway on the 12th of November 2020.
Webinar of Community of Practice on Resilient Cities, co-organised by Resilient Cities Network, Deltares and GCA, on the 9th of December 2020.
Annual activities
A series of case studies around a certain adaptation waterscape, to uncover global adaptation insights and solutions and spread the knowledge on these. 
Organize online events to disseminate information on good practices, actively connect and broker between stakeholders and initiatives, advocate increased commitment to water in adaptation and influence the climate dialogue. 
Facilitate a series of publications with a summary of the key discussions, outcomes, challenges and insights of the various groups and communities connected to the WAH. 
Guide the development of action agendas for specific themes. 
Organize consultation sessions and actively broker between connected initiatives and global climate negotiations and processes.  
Set up and manage a challenge fund to enable select organizations organisations to access resources to hire a facilitator for a certain period of time.
Goal for 2025
Bring innovation and state-of-the-art knowledge in resilience design to investments worth $5 billion made by MDBs and other public and private financiers.
Key partners:


Description
GCA will catalyze water resilience by bringing innovation and state-of-the-art knowledge in resilience design of investments made in water adaptation projects. Efforts will be made to attract private investments to the water sector. GCA will establish the "Build Smart" Project Preparation Facility to support development of bankable projects based upon this state-of-the-art knowledge. AfDB will complement this by linking its pipeline of projects that address water for WASH, energy, agriculture, transport, disaster management, industry and other cross-cutting issues, to the "Build Smart" Project Preparation Facility. This work will be based on a joint in-depth scoping study with lessons learnt from past/ongoing Bank facilities.
Achievements so far
A scoping study to learn from existing and past Project Preparation Facilities will be presented during the Climate Adaptation Summit.  At COP26 the PPF consortium will be presented.  GCA aims to have mobilized an additional US$1 billion by 2025 and US$5 billion by 2030.
Goal for 2025
To provide comprehensive, 3-4 year support to 30 cities to scale up and accelerate climate adaptation plans, including the development of a new locally-led action module for the City Adaptation Accelerator.
Key partners: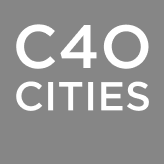 Description
The Accelerator leverages partners to provide support to African cities through a comprehensive city diagnostic exercise to identify priority investments in both municipal management and resilient infrastructure such as in water, sanitation and solid waste, mobility and housing, green and grey infrastructure to increase water retention and mitigate urban floods. Based on those assessments, identify specific investments and actions for financing. Investments and other supporting actions to be designed in a way that maximizes jobs and creates SMEs for adaptation services.
Achievements so far
First identification of cities for the comprehensive support, and start of support to the Accra Metropolitan Assembly regarding Climate Resilient and Inclusive Urban planning.
Goal for 2025
To provide support to at least 96 countries to mainstream water in their respective NAPs and NDCs. The proposed support facility will pro-actively reach out to countries to provide support to conduct a careful needs assessment and subsequently provide technical assistance to – further – integrate water in the NAP and NDCs and if needed provide dedicated support to the process.
Key partners: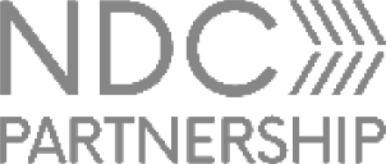 Description
Water can be an enabling component in NDC's helping countries meet their goals for climate change mitigation and adaption. Therefore, both the NDC's and NAPs must be water and adaptation proof. The NAPs are of key importance as these plans guide sovereign infrastructural investments as well as investments by multilateral development banks.  A recent study by the Global Water Partnership found that although most countries do address water in their National Adaptation Plans (NAP), there remains ample scope to strengthen this integration.  For instance, only 18% of 165 of the countries studied have addressed groundwater management and urban water and wastewater management respectively.
Goal for 2025
To provide support to the member countries of the Delta Coalition by sharing good adaptation practices and over time establish a permanent secretariate for the Delta Coalition.
Key partners: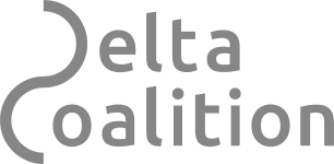 Description
Deltas are generally areas where development potential and vulnerabilities (sea level rise, land subsidence, rapid urbanization, lack of integrated basin management) with regard to water and climate change coincide. To unlock the often-underutilised potential and to increase the resilience of people in these areas the GCA will support the members of the Delta Coalition through a well-balanced combination of just-in-time technical assistance, knowledge management, support to mainstream water in the National Adaptation Plans (NAP) and National Determined Contribution (NDC), and direct support to the day-to-day management of the Delta Coalition. The mainstreaming of water in NAPs and NDCs will predominantly focus on the integration of different water sub-sectors and introduction of the principles of integrated water management.
Achievements so far
A Delta Lighthouse Case Report will be published at the Climate Adaptation Summit.
Goal for 2025
The overarching goal of the Water Action Track is to: To accelerate and scale up climate adaptation using water and the water sector as an essential enabler and connector to safeguard a sustainable and resilient future for all everywhere.
Key partners:



Description
The Water Action Track was established by the Global Commission on Adaptation, and consists of more than 30 leading organizations active in the water sector. As the Global Commission will sunset on January 25, 2021, the Ministry and GCA, with support from the core partners, are exploring how to best to relaunch this global water adaptation community to take the water adaptation agenda from the CAS, to the COP26, the UN Water Conference 2023, and the Decade of Action.
Achievements so far
The Water Action Track has supported a range of initiatives such as the Water Adaptation Hub, different online seminars for instance during the Stockholm World Water Week.  At the Climate Adaptation Summit, the Water Action Track will organize the Water Anchoring Event.
Financing a Resilient Recovery: Applications to Cities and Beyond
The COVID-19 crisis has been a wake-up call that our social and financial systems must be better prepared for the climate crisis.
Climate Adaptation Summit 2021
Our planet is getting warmer, which has a growing impact on our societies and economies. We need to adapt to a new, more extreme climate.
For more information on this program, or to get involved, please contact: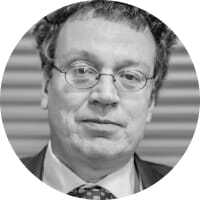 Joep Verhagen
Program Lead Water and Urban