Dr. Fleur Wouterse appointed Director of Research of the Global Center on Adaptation
T he Global Center on Adaptation (GCA) today announced the appointment of Dr. Fleur Wouterse as Director of Research to lead GCA's Research for Impact Team (R4I).

Dr. Wouterse is a development economist with more than 20 years of experience in academia and international research organizations. She has worked extensively in Africa and dedicated 15 years to studying the role of human capital and the economic behavior of smallholder farmers in Africa.

The R4I team has a specific focus on enhancing the adaptation and resilience impact of GCA's research and providing thought leadership on accelerating adaptation across all the pillars of GCA's work.

Led by Dr. Wouterse, the team will broker knowledge and build networks of international experts and practitioners to support the implementation of GCA's flagship Africa Adaptation Acceleration Program (AAAP). Dr. Wouterse's team will lead collaborative efforts in research, development and applications of models and tools for assessment of climate-change economic risks and damages, costs and benefits of adaptation action, and considerations of broad development benefits from increasing resilience.

Having joined GCA in September 2020 as Principal Researcher, Development Economics, and Climate Change, Dr. Wouterse also worked as Acting Lead of Food Security and Rural Wellbeing in 2021.

"I hope to build up a team of strong researchers to enhance the adaptation and resilience impact of the organization. This will involve a needs-oriented, solutions-focused approach to co-producing knowledge, the brokering of expertise, and of strategy development to accelerate adaptation," said Dr. Wouterse, who will continue to develop the online State and Trends in Adaptation Knowledge Exchange platform.

Dr. Wouterse has a PhD in Development Economics from Wageningen University in the Netherlands in addition to other cognate qualifications. Prior to joining GCA, she was Senior Research Fellow and Head of the International Food Policy Research Institute's West and Central Africa office in Dakar, Senegal.
Related posts: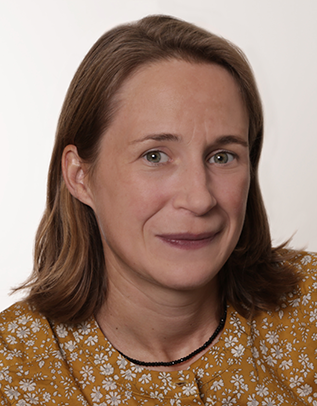 Dr. Fleur Wouterse
Director of Research