Communicating on Locally Led Adaptation

Training for Locally Led Adaptation Practitioners
Floods. Droughts. Severe heat stress. Water shortages. Crop loss. Forest fires. Disease.
 
These words occur in news headlines far more frequently in recent years, as the impacts of climate change intensify. Rarely, though, do we hear the stories of the people whose lives are changed completely by these events, or of how they try to cope and adapt.
Global, national, and local efforts to address the climate emergency need to be informed by the struggles, challenges, and triumphs of people at the frontlines. The media can help to bridge the current gap, but how can you "sell" your story to the media?
 
This opportunity was offered to 12 Locally Led Adaptation (LLA) practitioners – changemakers and communicators from local organizations working on locally led adaptation – to train on how to communicate their efforts more clearly; develop clear messages for target audiences; map a communication campaign; understand the use of digital marketing and multimedia tools, and more.
 
The training was conducted in parallel with the training for journalists, providing LLA practitioners and journalists an opportunity to hone their skills by practicing with each other.

At the end of the program, practitioners learned how to:
Communicate LLA efforts more effectively
Define and segment audiences for communications 
Develop clear, accessible key messages for target audiences 
Map a communications campaign 
Understand the use of digital marketing and multimedia skills training tools 
Understand the news cycle and how journalists work 
Communicate with the media via day-to-day press relations and crisis management 
Prepare a spokesperson for interviews and presentations 
Practice interview skills 
Interact with journalists using a 'solutions journalism' perspective 
You will also become part of the GCA's global network, which will support your efforts to champion locally led adaptation.
Applications are now closed. Please revisit this page for upcoming news and announcements on the training course.
Contact Info
For more information, please contact:
Key partner: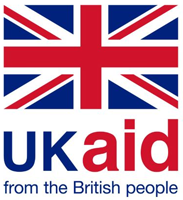 Eligibility
Currently work at an organization working on LLA, and have a minimum of three years of professional experience
Have a role, or established interest, in working with the media to amplify local needs and challenges related to climate impacts to a national and global audience
Have a high proficiency level of spoken and written English
Have access to a minimum internet speed of 8 MB/second. (You can check the speed of your device by logging from it on www.speedtest.net)
Commit to participate for the whole duration of the programme.
Course Logistics
Training will take place between 3 August to 1 September 2022. During the week of 12 August, participants will receive one-to-one mentoring and/or participate in masterclasses. In September and October, selected participants will participate in a mentoring programme.
Application
Complete and submit the application form, with three examples of your work (press release, social media campaign, promotional video or materials, interview, etc) that demonstrate your interest in communicating the need for, or experience in, locally-led adaptation.
Applications must be received by 1800 BST on 17 July 2022
Meet the trainers
Dalia Ashmawy is an avid storyteller, educator, television journalism Professor, and business journalist with 20 years of experience in the field of journalism and mass communication. She is Associate Professor of Practice in the Department of Journalism and Mass Communication at the American University in Cairo (AUC) and the Kamal Adham Center for Television and Digital Journalism. Ashmawi has been Bureau Chief of CNBC's Arabiya Channel in Cairo, and hosted "Eye on Egypt," a weekly program covering business news. Fluent in Arabic and English, she has delivered effective communications training to CEOs, NGO communicators, and academics.
 
Emmy Abdul Alim is a seasoned business and financial news journalist, editor and digital newsroom manager with over ten years delivering news and content in Southeast Asia, the Middle East and Europe. Emmy joined Thomson Reuters in Dubai in 2015 to create, launch Salaam Gateway, an Islamic financial news portal. Under her stewardship, Salaam Gateway went on to reach more than one million unique users in under three years. The website was spun out of Thomson Reuters in September 2019 and Emmy continues as its Managing Editor. Emmy speaks fluent English and Malay.
Find out more about the Locally Led Adaptation Program