Reporting on Locally Led Adaptation

Training for journalists, by the Thomson Reuters Foundation

3.5 billion people are already highly vulnerable to climate impacts, according to the Intergovernmental Panel on Climate Change. Half the world's population suffers severe water shortages at some point each year. One in three people are exposed to deadly heat stress. Half a million more people are at risk of serious flooding every year. Rising temperatures and rainfall are increasing the spread of diseases in people, such as dengue fever, and in crops, livestock and wildlife.
Join us in telling the stories of the people behind these figures.
The media, with its reach and influence, has a critical role to play in bridging the gap between individuals on the frontlines, already dealing with climate impacts, and national and global policymakers with the power to support them meaningfully. Equally, local actors need to be informed of national and global support for their adaptation efforts. The media can also help cross-fertilize locally-led adaptation solutions between communities across the world who face the same climate threats.
This training opportunity will offer 12 multimedia journalists a chance to deepen their understanding of the impacts of climate change on the lives of people, and why local leadership is key to developing responses. It will help them learn how to report these stories in ways that are impactful.
The training will be conducted in parallel with the training for Locally Led Adaptation (LLA) practitioners, providing the journalists and changemakers an opportunity to practice with each other and hone their skills.
Journalists and Civil Society Organizations (CSOs) will be trained separately, but networking and collaborative exercises will be organised for the whole group.
Contact Info
For more information, please contact:
Key partner: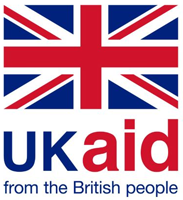 Who Can Apply
This training opportunity is open to multimedia journalists working in local or national media organisations in developing countries, who have a strong interest in covering local stories related to locally led adaptation. With a solutions journalism angle and an interactive approach, participants will be better equipped to cover the challenge of climate change both locally and globally.
At the end of the programme, you will:
Deepen your understanding of the different facets and challenges of climate change impacts on vulnerable communities, to produce high-impact, news, features and opinion pieces.
Identify compelling story angles about solutions from local communities responding to the impacts of climate change.
Enhance fact-checking techniques while sharpening your critical thinking skills to counter misinformation and increase your audience trust.
Interview potentially vulnerable members of the public in a sensitive manner.
The programme will be tailored to the needs of the 12 selected participants.
You will also become part of GCA global media network, which will support your efforts to champion locally led adaptation.
Eligibility
This course is designed for journalists with experience or strong interest in climate change, public policy, and/or human rights. To better accommodate different time zones, priority will be given to journalists from Bangladesh, Egypt, Ghana, and Kenya.
Applicants must be full-time journalists or regular contributors for media organisations with a minimum of three years' professional experience.
Participant must have a high proficiency level of spoken and written English. 
Applicants must have access to a minimum internet speed of 8 MB/second (you can check the speed of your device by logging from it on www.speedtest.net).
Applicants must commit to participating for the whole duration of the programme.
Course Logistics
Training will take place between 2 August to 1 September 2022, with one-to-one mentoring sessions and/or masterclasses for all participants during the week of 15 August 2022.
Participants are required to attend 80% of the sessions to receive a certificate.
A few participants will then be selected to participate in a mentoring programme in September to October 2022 and receive a £500 grant to produce a story on LLA. The best published story will be selected for presentation by the journalist at an event at COP27 Sharm el-Sheikh, in November 2022.
Application
Complete and submit the application form and provide three examples of your previous work (ideally, articles on climate change) either as links or uploaded with the form.
Applications must be received by 1800 BST on 17 July 2022
Meet the trainers
Darren Schuettler is a Canadian journalist and training facilitator. As a Thomson Reuters Foundation (TRF) consultant, Darren has facilitated journalism workshops on labour migration for the International Labour Organisation and energy transition for the European Climate Foundation, as well as TRF online learning programmes. He is currently studying climate science and policy at Royal Roads University in British Columbia. Previously, Darren worked for Reuters in Asia, Africa and North America. 
Sammy Awami is an award-winning bilingual (English and Swahili) multiplatform journalist and trainer. He has worked with several local and international media organisations, in both print and electronic media, handling reporting and managerial positions. Recently he has trained community radio journalists on how to listen to their audience and report on the problems and solutions needed by the Maasai community.
Find out more about the Locally Led Adaptation Program