Turning Political Ambition to Adaptation Financing Action: The Road from Lahti to Sharm El-Sheikh
On the road to Sharm El-Sheikh, the Lahti Adaptation Finance Ministerial reiterated that the climate crisis will get worse and that the time for adaptation action is now.
L ast week, the Champions Group on Adaptation Finance and international climate finance actors, including the Global Center on Adaptation (GCA), gathered in Lahti, a lakeside city north of Helsinki, Finland, for the year's first high-level adaptation finance dialogue: the Lahti Adaptation Finance Ministerial.

Lahti is the hometown of Ville Skinnari, the Finnish Minister for Development Cooperation and Foreign Trade who convened the dialogue. While there, I learned that Minister Skinnari's city is famous for several reasons. In the 1990s, Lahti was a poor, industrial city, but in the course of a few decades it has become a pioneer in sustainability. In fact, the European Commission named Lahti the European Green Capital of 2021. Lahti has undertaken ambitious environmental strategies such as phasing out the use of coal in favour of clean energy, reusing or recycling 97% of municipal waste, and establishing the world's first personal emissions trading scheme.

The story of Lahti's green transformation is both an inspiration and exemplary to us all. While the conclusions of the Ministerial dialogue underscored the urgency and magnitude of our newly cemented mission, the location shows us that we can work with nature to our purpose and adapt to climate challenges.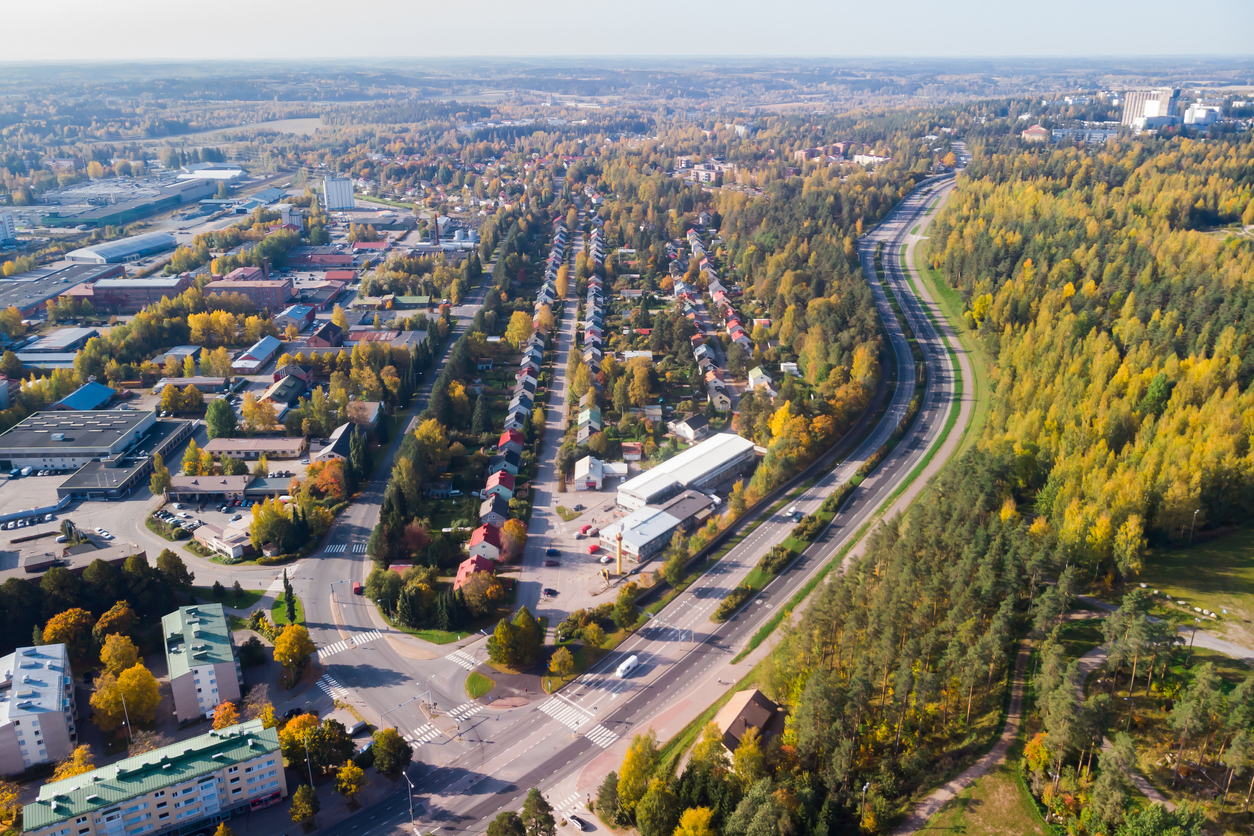 The city of Lahti, Finland was named the European Green Capital of 2021 by the European Commission
Clear initiatives have already been taken. On Monday, the Champions Group pledged to work together to turn political ambition into concrete action so that adaptation finance can flow to where it is most needed. For this to happen, we need revolutionary, but innovative financing approaches built on smart multistakeholder partnerships and purposeful programme alignment. The Lahti Ministerial brought together a broad range of actors including representatives of the Global Center on Adaptation, Least Developed Countries Group,  the Alliance of Small Island States, the United Nations, the COP26 and 27 Presidencies, the African Development Bank, international organizations such as the Adaptation Fund, the Green Climate Fund, the Organisation for Economic Co-operation and Development's Development Assistance Committee (OECD/DAC), and the World Meteorological Organization, among others. These institutions understand the urgent need to scale up the availability, accessibility and affordability of climate adaptation financing.   

The Lahti deliberations reiterated that the climate crisis will get worse and that the time for adaptation action is now. The third report of the Intergovernmental Panel on Climate Change (IPCC) recently warned Governments that delay will be very costly. Focusing on mitigation, the Report stated that without immediate emissions reductions across all sectors, we will simply be unable to limit global warming to 1.5 degrees Celsius.

For island nations such as the Maldives, this is an existential question: it could translate into disappearing from the map as sea levels rise. But even now, the country, like many others, is already battling with the worst of climate impacts. And as we all know, these vulnerable countries and regions that have contributed minimally to global warming, need to adapt most to its impacts in spite of severe resource constraints. Worse still, these impacts are not just limited to developing countries. Other regions are also experiencing severe storms and rampaging floods. It is therefore imperative that mitigation and adaptation must go hand in hand and parity between mitigation and adaptation resources for developing countries must be achieved. For that, adaptation finance has to double.

Already, international partners are stepping up to the plate in mobilising the requisite funds. But, as the Maldivian Minister of Environment, Climate Change and Technology, Shauna Aminath, pointed out at the Ministerial, there are major barriers in place for Small Island Developing States to access adaptation finance.

At the same time, current global crises are increasingly constraining financial resources for adaptation, forcing a redirection of resource flow. Africa and most parts of the Low Income Countries were still reeling from the unparalleled economic consequences of the Covid-19 pandemic when the conflict in Ukraine erupted. The twin effects have been seen in worsening food insecurity and breakdown of supply chains. Without concerted global action, more than 2 billion people could be forced into extreme poverty and malnutrition. The world must invest in and scale up action for adaptation and building resilience in a sustainable and people-oriented manner.

In no other region is this needed more than in Africa. The Africa-led and Africa-owned Africa Adaptation Acceleration Program (AAAP) jointly developed by the African Development Bank and GCA seeks to mobilize $25 billion for adaptation in Africa by 2025. It will scale up successful programs in food security, infrastructure and job creation for youths that will boost African nations' economic development.

GCA provides Technical Assistance to build resilience into the projects of multilateral development banks, development financial institutions and bilaterals through a $250 million AAAP Upstream Financing Facility. The Upstream Facility provides research, knowledge sharing, capacity building, and policy support to strengthen adaptation planning and finance in line with the needs and priorities of African countries. These activities are indeed needed to enable the delivery of sound adaptation investments.

While acknowledging current efforts to mobilize climate finance, the developed world must urgently redeem the pledge of providing $100 billion per year to support climate action in developing countries. As the IPCC restated, time has run out. This funding has to come forth. But more than $100 billion is needed. Africa does not receive a proportionate flow of current adaptation finance. This must be corrected and a larger share than the current flow of adaptation finance must go to Africa. The pledges from COP26 in Glasgow to increase and channel adaptation finance to where it is most needed must be redeemed as we gear up for COP27. On their own, African countries are committing more of their resources to adaptation than they are receiving from developed countries.

It is important to remember that adaptation investments are economically smart investments: GCA's Africa State and Trends in Adaptation Report 2021 shows that cost-benefit ratios are impressive, ranging up to 1:25 for weather and climate information service investments, and between 1:2 and 1:14 for disaster risk reduction. While adaptation actions come with additional costs, the cost of inaction far outweighs this cost. In agriculture for instance, the cost of action on climate adaptation of agriculture and food systems in sub-Saharan Africa is less than a tenth of the cost of inaction: $ 15 billion compared to $ 201 billion per annum. GCA has also shown that investing $1.8 trillion from 2020 to 2030 could generate $7.1 trillion in total net benefits.

To realize all these positive benefits, we need more financial resources, better access to these resources, and increased engagement of the private sector, building both the resilience and economic development of developing countries at once. As agreed in Lahti, improved transparency of climate finance is crucial. On the road to Sharm El-Sheikh, again, the city of Lahti shows us that if we are truly willing, we will achieve this.
Anthony Nyong is GCA's Senior Director for the Africa Region. He has more than 30 years of experience in climate change, environmental and natural resources management, renewable energy and green growth. He ranked in the top 20 of Apolitical's 100 most Influential People in Climate Policy in 2019.
Related posts: