Young people call on world to "adapt for our future", football star Arjen Robben and H.R.H. Princess Abze Djigma of Burkina Faso join young people in calling for accelerated climate adaptation
Rotterdam, 22nd January 2021 – Young people from more than 115 countries, co-ordinated by the GCA Youth Adaptation Network, today presented a call to action "Adapt for our Future" to 8th Secretary-General Ban Ki-moon during a virtual launch event hosted by the University of Groningen.
B an Ki-moon, who is also Chair of the Global Center on Adaptation, will present the youth declaration to world leaders attending the Climate Adaptation Summit, hosted by the Netherlands, on Monday 25th January 2021.
The "Adapt for our Future" call to action, drafted following consultations with youth groups around the world, urges global leaders to declare a Decade of Action "to prepare younger generations to transition towards green and climate resilient development". It calls upon "governments and all stakeholders to make the most of the unprecedented opportunity, post Covid-19, to implement the Global Youth Call to Action on Adaptation in addition to their mitigation efforts and Paris Agreement targets."
You are the first generation which has never known a world without global warming. It is the moral duty of my generation to give you the space, and the means to succeed where we have failed. Your ambition, dynamism, and determination, when coupled with opportunities and financial support, will be a huge boost towards building a more resilient future.
We are the least responsible for our climate emergency and yet we will suffer the most from it. We must be involved in adaptation, not just because our future depends on it, but also because we are innovators. We need a seat at the table, the training, the jobs and the financial support to ensure that we can adapt our world for our future.
The call to action is part of a wider initiative from GCA to make young people central to driving the adaptation agenda and implementation worldwide:
GCA is launching this year our Adaptation Solution Challenge and Incubator Fund, in partnership with the African Development Bank. Promoting innovation and climate resilient jobs for young people. And building the entrepreneurial capacity of 1000 youth businesses across Africa by facilitating access to funding, training and mentorship to youth-led and especially women-led businesses.
GCA has partnered with the University of Groningen on its MOOC on Climate Adaptation Governance. This and other free educational resources will promote provide invaluable knowledge and skills to at least one million young people in the year ahead.
Recognizing the importance of gender as part of adaptation, GCA is designing a pioneering program for Young Women Leadership on Adaptation. Training inspiring, young women in leadership positions from the Global South to be agents of transformative climate adaptation action in their communities.
GCA is scaling and extending our approach, and using the power of our Youth Adaptation Network, by developing a Train the Trainer Program specially designed to empower young people to train their peers on how to raise awareness of climate change and adaptation solutions. In doing so, reaching some of the most vulnerable, last-mile communities.
A dedicated training program so that young people are directly engaged in the design and implementation of National Adaptation Plans. Starting with policy dialogues in 10 countries in Africa before expanding further, and placing youth engagement as a critical condition for adaptation.
GCA's Young Leaders program is a six-month, skills development initiative divided between GCA offices and those of 15 global partner companies to build the capacity
GCA is proud to be partnering with leading companies from around the world as part of our Youth Leadership Program. Bringing innovative new ideas to life and building expertise in adaptation is essential to empower young people to lead the global conversation on adaptation and resilience. Our partners are among the world's leading companies at the forefront of the private sector's efforts to integrate sustainability and resilience into their operations.
During the launch event, professional football player Arjen Robben and H.R.H. Princess Abze Djigma from Burkino Faso joined the young people as part of an intergenerational dialogue and added their support to the voices of young people working to accelerate climate adaptation.
In many parts of the world climate change is already affecting young people's fitness, ability to exercise and their right to live a normal and healthy life. I am so pleased young people are speaking up about this important issue and I will work hard to ensure your voices are heard and action is taken.
Notes to Editors
The component Action Areas of GCA's Youth Leadership Program includes:
Youth Adaptation Network
The Youth Adaptation Network is an umbrella platform to engage, empower and amplify the role of young people in the adaptation agenda. By creating an environment where young people are engaged as equal stakeholders in climate adaptation actions and providing them with learning opportunities, the Youth. The Adaptation Network will translate knowledge into action by engaging and participating in the design and implementation of local and national adaptation plans. Co-designed with youth groups from around the world, the Youth Adaptation Network is working with existing groups, networks and education institutions from more than 115 countries and provides young people with a platform to access adaptation knowledge and campaigning materials while connecting them with leaders and businesses driving the global response to climate change.
Youth Adaptation Solutions Challenge
The Youth Adaptation Solutions Challenge is a competition and awards program for young people to submit innovative solutions on climate adaptation and resilience through the creation of youth led-green and climate-resilient businesses. The participants in the annual Youth Adaptation Solutions Challenge are between the ages of 18 and 35 and have an interest in climate change adaptation. Winners will receive seed funding, tailored training, coaching and networking opportunities to develop business plans on climate adaptation. The Youth Adaptation Incubator Fund will provide seed funding for the Youth Adaptation Solutions Challenge winners to implement their climate adaptation projects.
Youth Participation in Adaptation Policy
Youth have limited participation in decision-making processes at the local, regional, national and international level. This action area aims to enhance ambition and momentum to meet the goals of the Paris Agreement and to effectively implement the 2030 Agenda for Sustainable Development by increasing youth engagement in the design and implementation of National Adaptation Plans (NAPs), Nationally Determined Contributions (NDCs) and climate policies.
Young Leaders
Young Leaders is a capacity-building internship for the next generation of climate adaptation leaders. Young Leaders will work with GCA experts, contributing to policy, advocacy and research efforts that help societies across the world become more resilient to climate-related threats. The Young Leaders action area provides the opportunity for participants to support the work of world-leading adaptation professionals at the premises of GCA offices in the Netherlands, China, Bangladesh and Côte d'Ivoire and develop adaptation solutions for three months while spending another three months with one of GCA's partner organizations including leading private sector companies from around the world.
Adaptation Education and Jobs Training
GCA is working with the African Development Bank to train one million young people across Africa for jobs related to adaptation and climate resilience by 2025. In addition, GCA will identify new job steams in adaptation and partner with technical and vocational training institutions, non-profit organizations and universities to develop research and training related to jobs on adaptation and climate resilience. GCA's Knowledge and Research Hub will also promote training materials, virtual courses and toolkits, to develop the capacities of young people to lead adaptation solutions.
Young Women Leadership on Adaptation
Young women are highly vulnerable to climate change but empowered can act as critical actors leading adaptation solutions. Empowering women and girls at all levels and promoting gender equality is also crucial to accelerating broader sustainable development, with which adaptation to climate impacts is inherently connected. This action area empowers young women by providing tailored training, coaching and networking opportunities.
Contact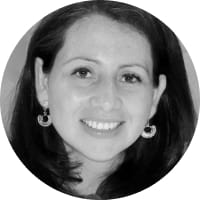 Related blog posts: