Global youth adaptation movement gears up sharply for COP27
From Fiji to Sudan and Canada to Pakistan, thousands of young people from all regions are coming together in a global movement to accelerate adaptation to the climate emergency.
Click To Tweet
T here are 1.8 billion young people between the ages of 15-35 living in the world today. In Africa, which has the world's youngest population, there are 420 million youth, a number expected to double to 840 million by 2040. Despite being such a populous group and standing to suffer the greatest impacts of climate change, young people are not well represented in climate decision-making forums­—but this is changing.
Young people from around the world recently launched a global youth movement for adaptation, calling on world leaders to take urgent and bold action to adapt our world to the increasing impacts of the climate crisis. The movement will take its demands to the UN Climate Change Conference (COP27) in Sharm El-Sheikh in November.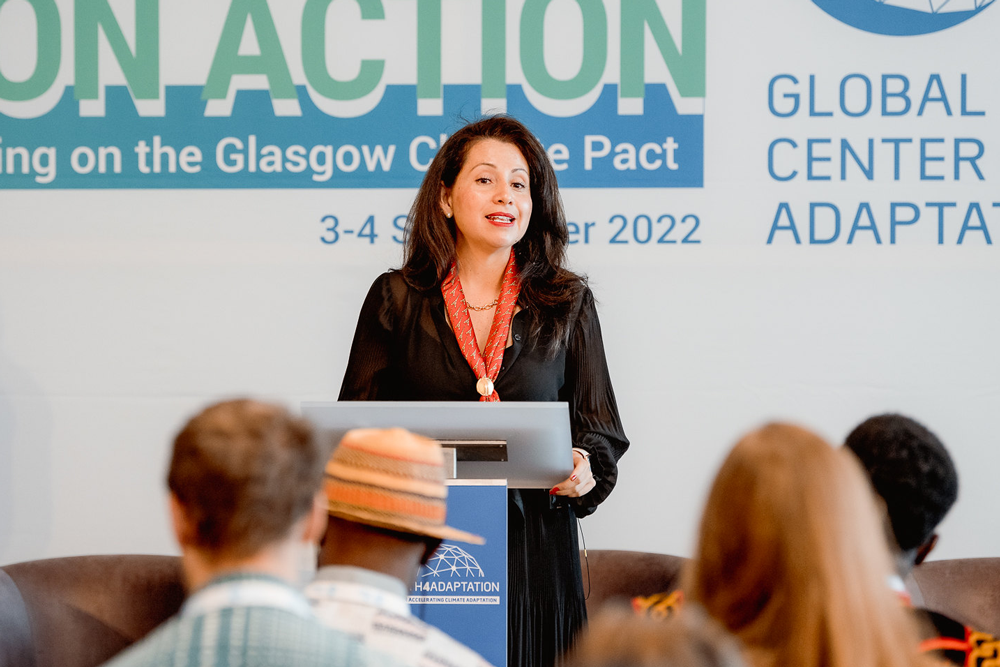 Over a hundred young people selected from more than 8,000 applicants from around the world gathered in person in Rotterdam, the Netherlands, with a thousand more joining and actively participating online.
Online participant Natalia Gómez Solano, President of the Costa Rican Youth and Climate Change Network, said: "As co-organizer of the Latin American and Caribbean Youth Adaptation Forum it was very productive for me to participate virtually in the Youth Dialogue, where I shared the outcomes of the Latin American Forum with participants from around the world."
A strong call to the world
The #Youth4Adaptation recommendations are a call to action from young leaders "for decision-makers to adapt our world to the cascading impacts of the climate emergency by providing urgent, ambitious and robust responses, and to deliver on the Glasgow Climate Pact."
The #Youth4Adaptation recommendations contain four major asks from the youth to world leaders:
Promote education, capacity-building and upskilling of young people on climate adaptation;
Provide an inclusive and participatory environment for youth in climate adaptation decision-making processes;
Empower young entrepreneurs and young professionals to advance the adaptation agenda; and
Increase financing for youth-led adaptation initiatives through adapted and flexible funding mechanisms.
Empowering young African entrepreneurs
Climate adaptation presents an opportunity to equip African youth for new green jobs and this drives one of the pillars of GCA's Africa Adaptation Acceleration Program (AAAP), launched jointly with the African Development Bank. This pillar promotes innovation and growth for young people in climate-resilient jobs and through youth enterprise development, unlocking $3 billion in financing for youth-led enterprises.
Through the annual YouthADAPT Challenge the AAAP supports entrepreneurship and youth-led innovation in climate change adaptation and resilience across Africa.
Edith Ofwona Adera, Principal Climate and Green Growth Officer and AAAP Coordinator, African Development Bank said:
"We need to double our efforts in climate adaptation action and the youth have a critical role to play.  We recognize that youth are at the forefront of climate innovations. It is for this reason that the AAAP, a partnership between the African Development Bank and the Global Center on Adaptation, is supporting young African entrepreneurs to accelerate and scale adaptation action across the continent through the YouthAdapt Challenge."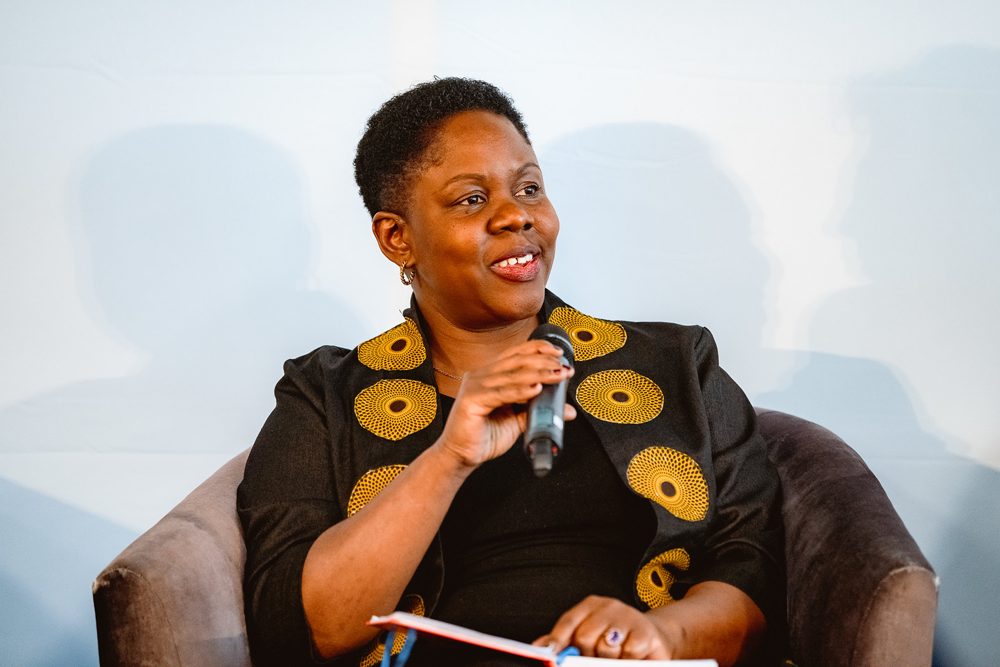 Messages from global youth
The members of GCA's Youth Advisory Panel had the opportunity to report back on the key takeaways from the seven regional Youth Adaptation Forums celebrated this year.
Desmond Alugnoa from Ghana said: "We need to have effective youth inclusion in the adaptation agenda and we need to have young people involved, not only in the planning but also in the decision making and implementation of adaptation actions."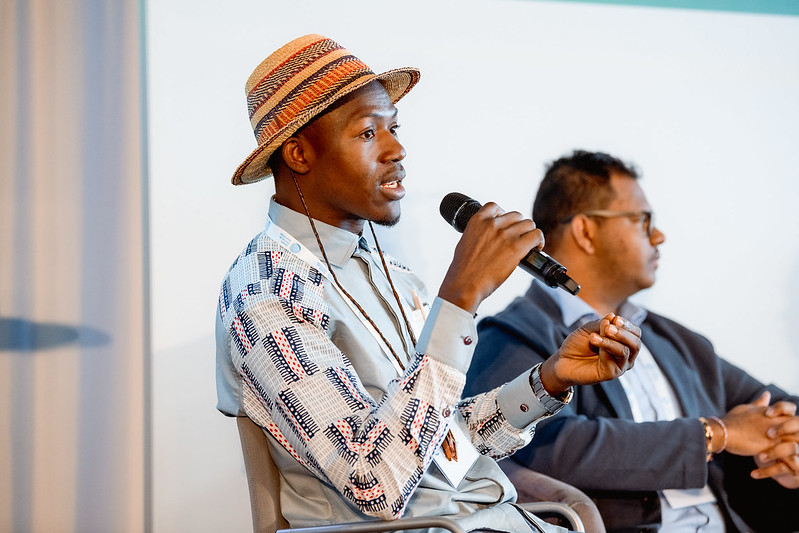 Halyey Payne from Australia said: "There is a need for effective adaptation education, to help people foster resilience, overcome climate inequities and prepare to face the climate crisis. We, therefore, as youth have called for climate adaptation education to be included in curricula across the world."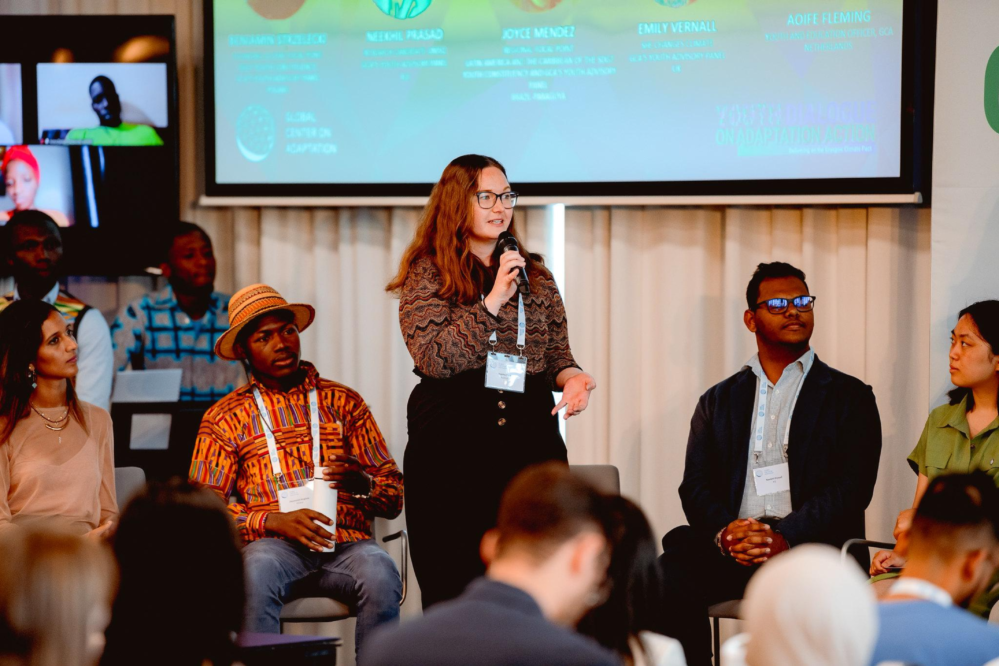 Neekhil Prasad from Fiji said: "The impacts on the South Pacific are now at a catastrophic level, and they have become irreversible. The only thing we can do now is to push forward for adaption solutions and concrete actions."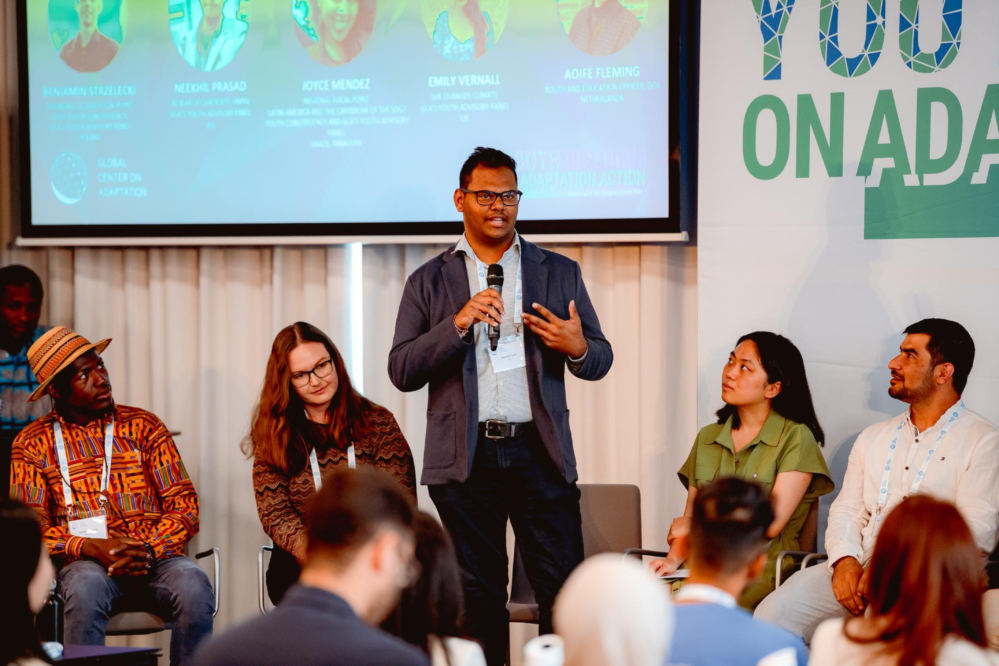 Cathy Li from China said: "The Global Goal on Adaptation is the opportunity for us to raise ambition, action and also the awareness which is currently lacking. We call on countries to establish effective youth engagement from a policy level to national and local implementation."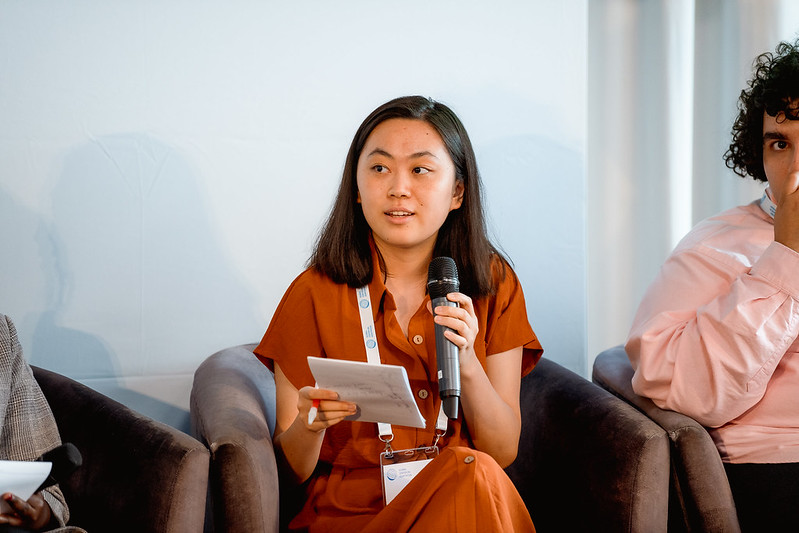 Irfan Ullah from Pakistan said: "The number one challenge for climate adaptation is the lack of finance. More funding should flow into local youth-led adaptation measures, for them to have more impact against climate change."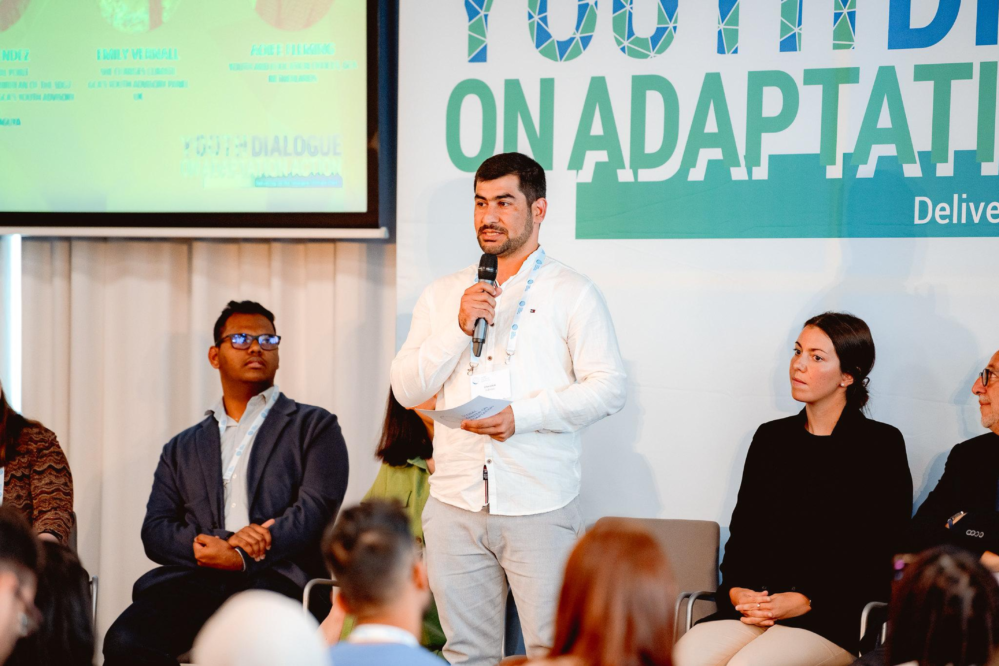 Elysa Vaillancourt from Canada said: "We are facing the most important global crisis in centuries and our only way forward is to work together across generations, sectors and continents to co-create innovative and bold solutions. We recommend that the global adaptation agenda focuses on fostering international, inter-sectorial and inter-generational partnerships."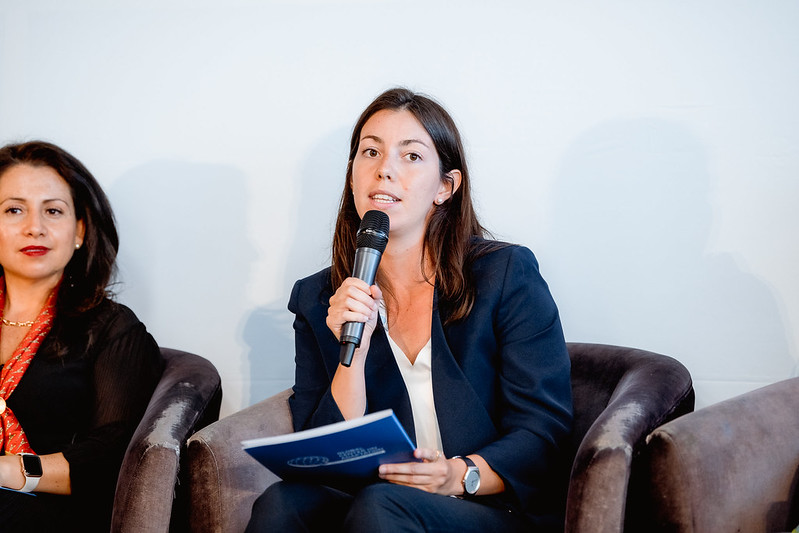 Joyce Mendez from Brazil and Paraguay said: "We don´t only need to include indigenous people in the governance process but also recognition of our ancestral technologies. We also want to be heard, so we need to translate our knowledge into other languages and vice-versa into indigenous languages so that our knowledge can be spread globally."
Beniamin Strzelecki from Poland said: "We can´t take for granted that the adaptation agenda will provide jobs and professional development opportunities for young people. We call on the ambitious adaptation initiatives that promise to create millions of jobs to benefit the young people who deserve them."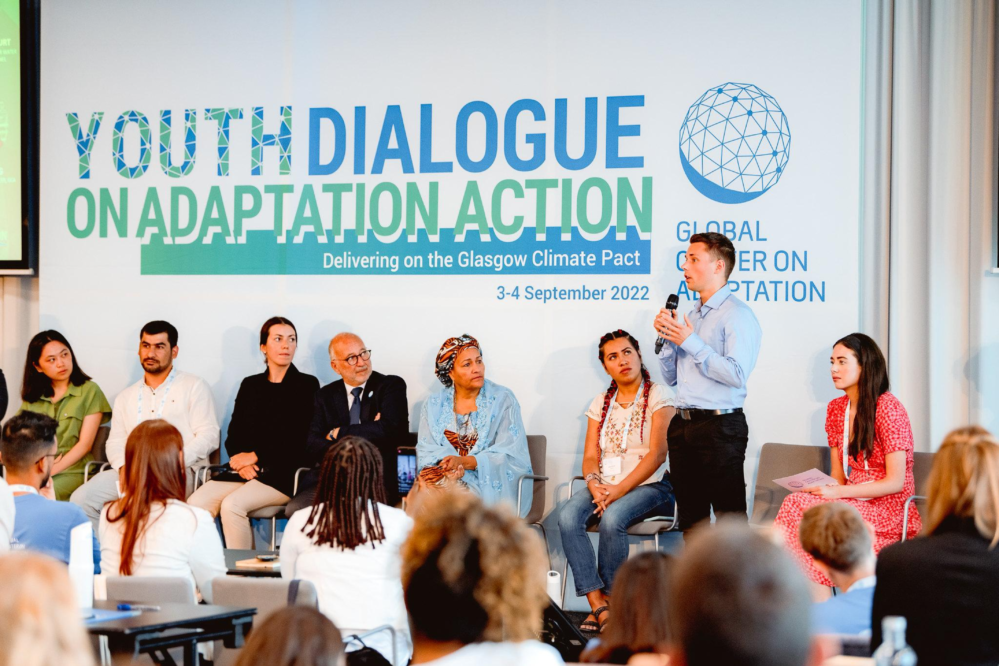 Emily Vernall from the United Kingdom said: "Empowering women and diversifying leadership leads to more effective and representative climate solutions. And yet, women and girls are often not fully represented in decision-making spaces and face struggles when accessing climate adaptation financing and education. We call for the mainstreaming of gender across all adaptation action and for commitments to increase the representation of women and girls in all decision-making spaces."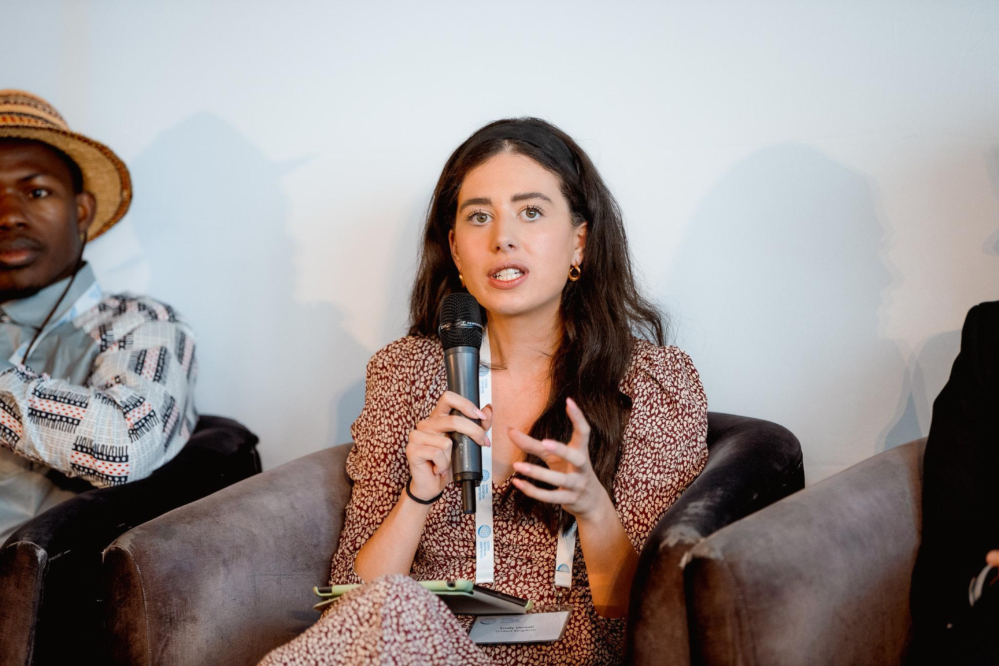 World leaders are listening
The youth movement for adaptation received strong support from Ban Ki-moon, 8th United Nations Secretary-General and GCA Chair; Amina J. Mohammed, UN Deputy Secretary-General; Patrick Verkooijen, CEO of the Global Center on Adaptation; and a number of country leaders and climate change experts.
Eighth United Nations Secretary-General and GCA Board Chair Ban Ki-moon met with the young delegates and strongly endorsed their calls, saying: "I am impressed by your positive attitude and your fresh ideas and commitment … My advice to you is to challenge your leaders, tell them 'Mr. President, Mr. Governor, this is the world where my succeeding generations will leave, make sure that planet Earth should be climate friendly and sustainable.'"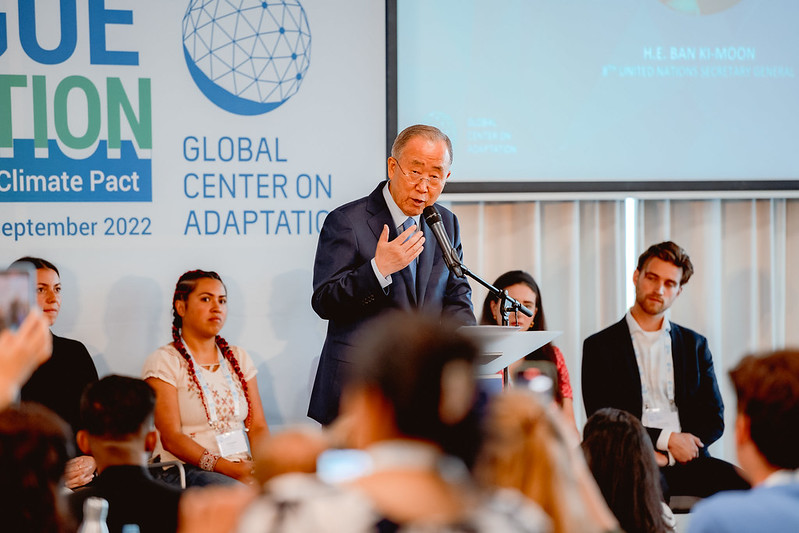 Amina J. Mohammed, United Nations Deputy Secretary-General, also met with the youth of whom she said, are a source of inspiration. "I want to be like this group when I grow up because we need to have the energy and we need to have the message right … Sharm El-Sheikh must be a youth COP and you are going to have a pavilion and I hope it is the largest one because that is today walking into the future," she said.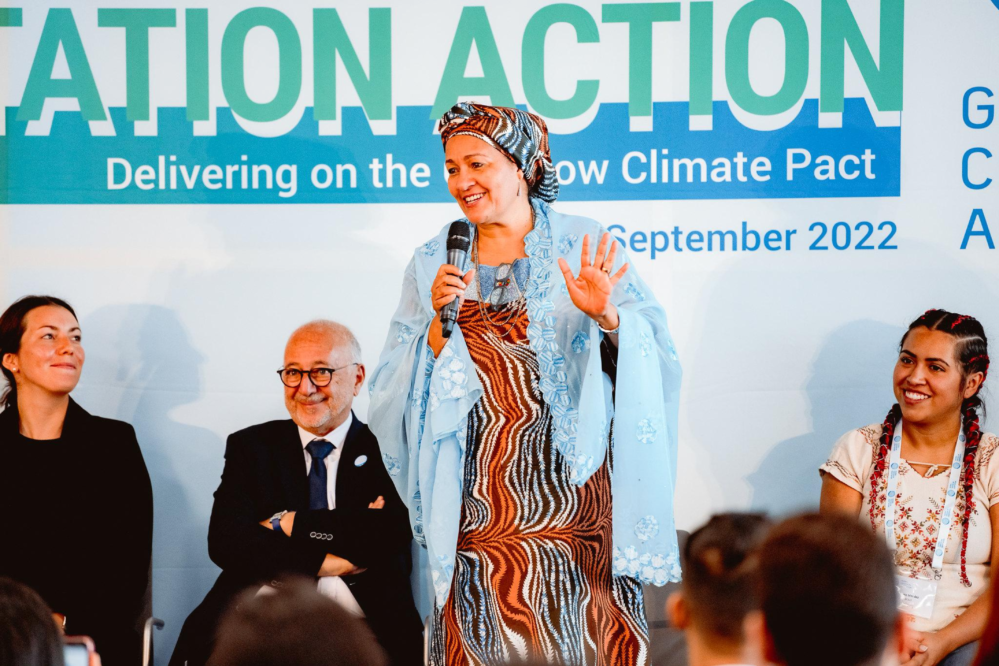 "We are in a climate emergency today and what we will see tomorrow will be exponentially worse. You are the generation that will be the most affected. I urge you to be more vocal on the adaptation agenda," said GCA CEO Prof. Dr. Patrick Verkooijen to the young people who visited GCA headquarters in Rotterdam at the largest floating office in the world.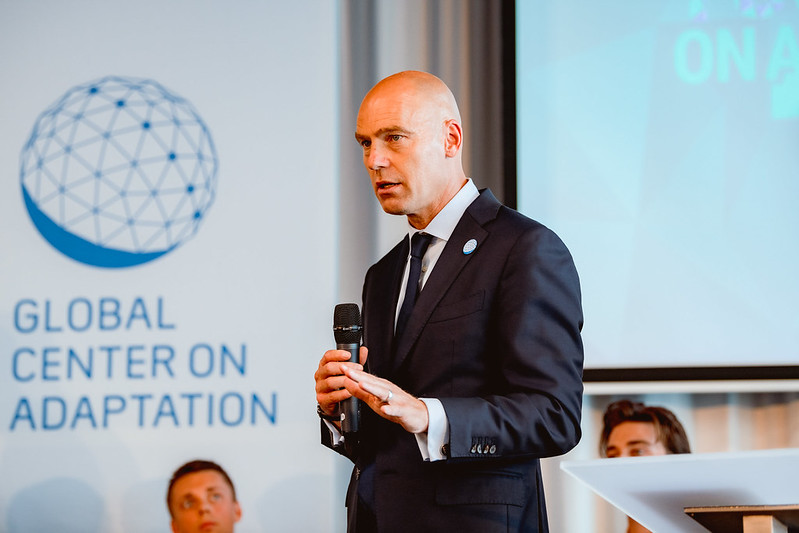 From Rotterdam to Sharm El-Sheikh and beyond
Omnia El Omrani, COP27 Presidency Youth Envoy said: "I am a young medical doctor so I could see first hand the impacts of climate change on the health of my community. At the same time, I am a youth activist, and as a youth envoy I see everyday the groundbreaking work that young people are leading, walking the talk and leading by example in adapting to climate change, building resilience in our communities."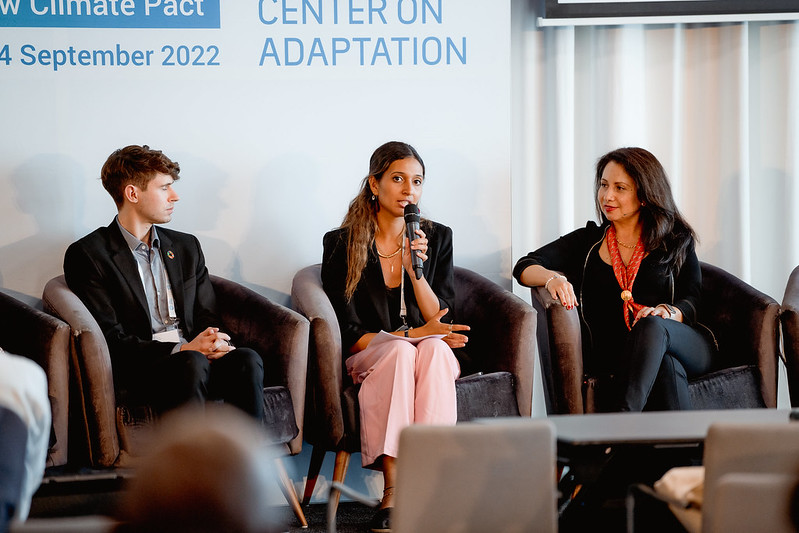 Omnia called on young people to join her and the COP27 Presidency as "we want to deliver a qualitative shift in the role of young people at COP, define what is meaningful participation of young people in the climate change decision process".
Omnia also invited young people to participate in a meaningful intergenerational dialogue on Youth Day at COP27 on 8th November.
In the longer term, the Egyptian Youth Envoy called on the participants to focus on contributing to the Global Goal on Adaptation: "We need to have an entry for youth into the negotiation process for adaptation. Now we have a set of policy recommendations from young people from around the world. Let's work together from now until COP27 to curate specific policy asks as countries are going to negotiate the Global Goal on Adaptation."
Shaemma Mebwana, Youth and Education Expert, United Arab Emirates, announced that the "COP28 Presidency stands ready to make sure the 'Rotterdam to Sharm El-Sheikh' momentum does not die out by the time the COP reaches UAE," and assured that the UAE Presidency would work together with them to make sure they can deliver their messages at the COP.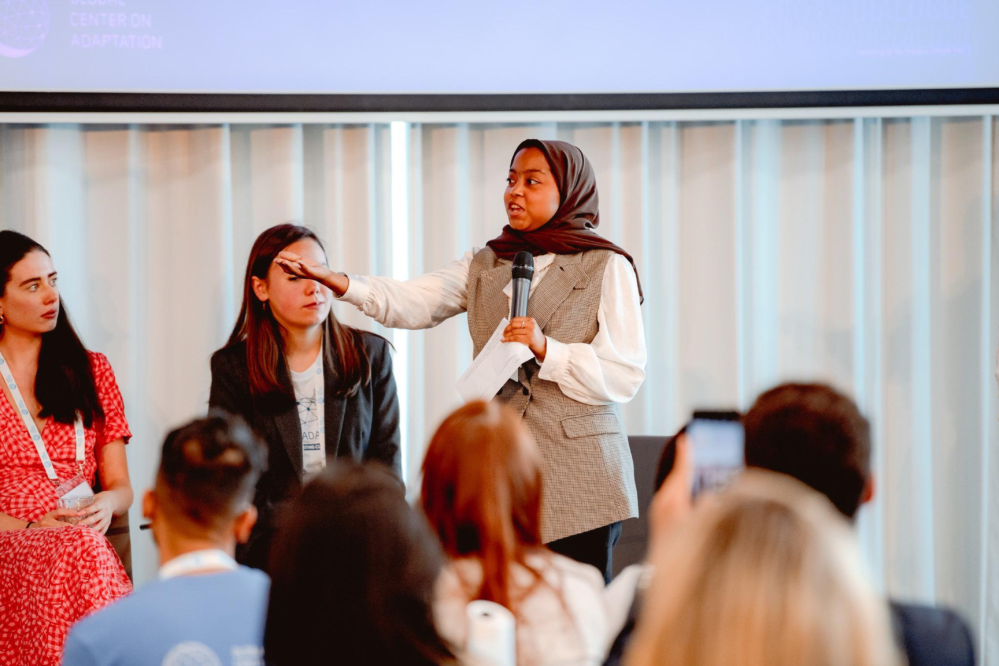 Watch the full two days of events on YouTube in English, Arabic, French and Spanish here.
 
More information and resources about the Youth Dialogue on Adaptation Action are available here.
Related blog posts: