Adaptation at the Core of a Prosperous Africa in an Uncertain and Warming World
State and Trends in Adaptation 2022 Report: Africa (Volume 2) expands on the in-depth analyses provided in State and Trends in Adaptation 2021 by widening its scope of sector and thematic areas, regional coverage, and undertaking deep dives at the country level for specific topics.
Adaptation Finance Flows in Africa
Financial instruments in North Africa
Climate Risk Regulation in Africa
Resilient Recovery: Senegal and Côte d'Ivoire
Access to Global Climate Finance: Technical Assistance Program
The Africa Adaptation Acceleration Program
Innovation in Agriculture
Nature-based Solutions in Agroforestry
Institutional Arrangements for Adaptation
Youth and Entrepreneurship
The Unfinished Research Agenda in Adaptation
GCA reports may be republished in accordance with the Creative Commons Attribution-NonCommercial-NoDerivatives 4.0 International Public License, and in accordance with our Terms of Use.
More Resources
Rapport sur l'état et les tendances en matière d'adaptation 2021 et 2022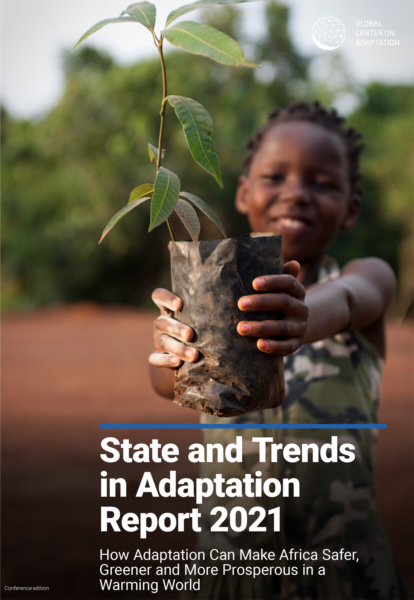 State and Trends in Adaptation Report 2021
State and Trends in Adaptation 2021 combines in-depth analyses, case studies, and viewpoints from those on the frontlines of climate change impacts in Africa. It presents a detailed blueprint for action: offering innovative adaptation and resilience ideas, solutions, and policy recommendations.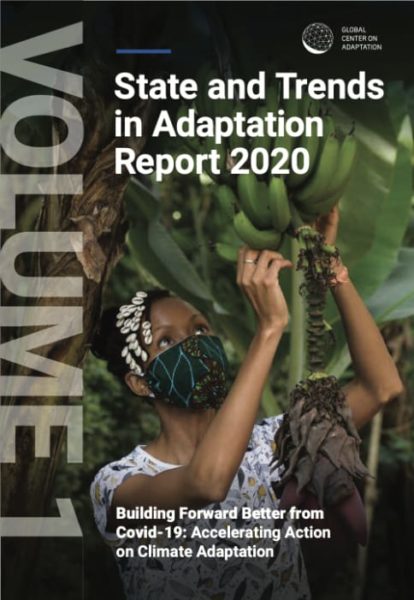 State and Trends in Adaptation Report 2020
2021 begins with renewed hope. With vaccines to stem a deadly pandemic. With an unprecedented global effort to repair the economic damage. And with renewed faith in science and the power of collective action to find solutions to global problems.