African Youth Adaptation
Solutions Challenge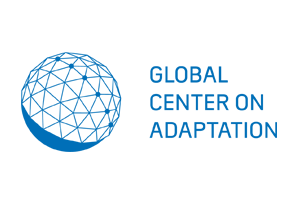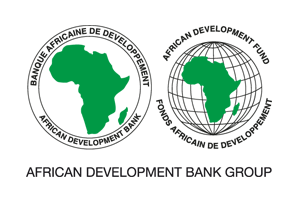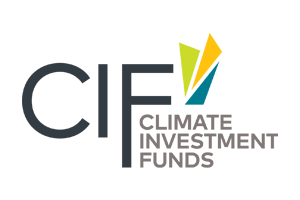 T he Youth Adaptation Solutions Challenge (YouthADAPT) is an annual competition and awards program for youth-led enterprises (50% women-led) jointly organized by the Global Center on Adaptation (GCA) and the African Development Bank (AfDB) as part of the of the Africa Adaptation Acceleration Program YouthADAPT Flagship Program. The competition invites young entrepreneurs and Micro, Small and Medium-sized Enterprises (MSMEs) in Africa to submit innovative solutions on climate adaptation and resilience.

The winners of the 2021 YouthADAPT Solutions Challenge were unveiled at COP26 in Glasgow, United Kingdom in a ceremony held at the Africa Pavilion.
The winners of the 2021 YouthADAPT Solutions Challenge are:
Miama General Dealers Limited, Zambia, which produces and promotes the production of hydroponic millet fodders for small holder farmers to feed their livestock. The enterprise is currently working with 1,250 farmers whom are clustered into cooperative societies consisting of 50 farmers each.
Kimplanter Seedling and Nurseries Limited, Kenya which propagates drought resistant seedlings at affordable prices and helps farmers improve productivity despite the harsh climatic conditions.
Irri Hub Ke Limited, Kenya supplies and installs climate-smart irrigation technology including drip irrigation options, eco-friendly water harvesting options, mulching technology, and farm planning services. The irrigation products are powered by green energy solutions.
Soupah Farm en- Market Limited, Nigeria revolutionizes the way fresh food is grown and distributed and cuts down the amount of fossil fuel by localizing production, through rooftop farming which also reduces the need for the use of excess and harmful packaging materials.
Simkay Green Global Ventures, Nigeria innovates Vertical Sack Farming into a low cost technology for planting crops in the sides and tops of large sacks of soil, enabling farmers grow a large number of crops in a relatively small space by taking advantage of the vertical growth of plants. On average, one single sack contains 50 to 70 vegetable plants.
Bleaglee Waste Management Limited, Cameroon uses technology through drones to tackle the challenge of poor disposal of waste that has been the major cause of flooding due to clogging in most Western parts of Cameroon.
Mumita Holdings Limited, Cameroon produces African indigenous vegetables using greenhouse technologies and the implementation of irrigational systems to support year-round production.
Salubata Technological Innovations Limited, Nigeria collects and converts plastic waste into customized shoes. The company also commits 5% of the profits to the cause of empowering women in local communities.
Sustainable Builders, Zambia supports the development of a conducive environment for farmer behavior change towards a more diverse range of production options. This results in increased output and productivity while addressing the critical food security issues.
Global Farms and Trading Company Limited, Ghana seeks to increase food security, alleviate poverty, conserve biodiversity, and safeguard ecosystem services through the practice of conservation agriculture.
Innov Tech Bénin, Benin engages in the manufacture and supply of organic fertilizers and natural pesticides & monitoring support advice to farmers to improve their resilience. Through the production of organic fertilizer, the company is promoting the use of organic fertilizer enables and promote sustainable and climate-resilient farming in place of chemical fertilizer.
Initiative Noah for Africa, Central African Republic, focuses on improved market gardening activities as well as improved manual cultivation through semi-mechanized methods. 
Vanilla Comores SARL, Comoros engages in agricultural production, distribution and export of products intended for consumption and food flavours, cosmetics and pharmaceuticals. Currently, they operate 100,000 feet of vanilla bourbon, 2000 feet of ylang ylang and 1000 feet of clove trees for export. The company also produces vegetable products and food crops in huge quantities to help reduce hunger in the country.
Kivu Green Corporation, Democratic Republic of Congo is a web-mobile and SMS-USSD platform that helps farmers decide when and how to plant crops, and how to select the best seeds for a given location, using climate and weather data. It also connects producers to available markets and agricultural information (market price, agricultural weather and advice on agricultural technical routes in the face of climate change).
IPREN Smart'o solution, Niger promotes the effective management of crop water, and reduces the loss and excess use of water from the crop and agricultural production. Its intelligent irrigation technology and adaptation to renewable energy allows users to tailor the watering systems in the garden or field according to the plants' needs while limiting the waste of the water in an automatic and autonomous way.
Categories
The business ideas should be related to climate change adaptation and resilience. The ideas must be for profit, and provide climate adaptation and resilience solutions in key social and economic sectors affected by climate change with a clear value proposition to scale up for greater impact and to create specified direct jobs.

Process

Goal by 2025
Strengthen inclusive growth and broaden investment and economic opportunities for youth in Africa through entrepreneurial skills development by providing training, mentorship, and financing to youth-led businesses (50% women-owned).

Objectives
The objectives of the African Youth Adaptation Solution Challenge are to:
Equip young innovators and youth-led enterprises with customized business development skills and resources to scale-up climate adaptation innovations and boost the creation of green jobs.
Provide the youth-led enterprises with grants up to USD 100,000 to support the business plans.
Expand partnership, knowledge sharing, exchange and learning through a network of youth entrepreneurs in Africa.
Target group
The African Youth Adaptation Solutions Challenge targets Africa's next generation of entrepreneurs and business leaders between the ages of 15 to 35. The competition is open to participants from all countries in Africa.

How to participate in the competition
The 2023 application dates will be announced soon. Young entrepreneurs should respond to the next call of the expression of interest and submit a business plan with their business idea on how to provide climate adaptation and resilience solutions in key social and economic sectors affected by climate change. Twenty youth-led businesses will be short-listed and invited to submit a 3-minute video of their business idea. The video should provide a clear value proposition to scale up for greater impact and to create specified direct adaptation jobs. Submitted videos will be screened by a jury nominated jointly by GCA and AfDB.

Additional requirements to participate
Be an entrepreneur between 15 and 35 years old operating in Africa;
Youth-led enterprises must be registered and must operate in Africa;
The enterprise must have been operational for at least 2 years, and has generated income for at least 2 years;
Other criteria may be added by the Enterprise Support Organization running the project.
Prizes for the winners
The winners will be part of a 1-year incubator program, which will provide tailored training on business development and adaptation, coaching, networking opportunities, and grants of up to USD 100,000 to enable the youth-led enterprises to scale up their innovative businesses and build resilience among marginalized communities in Africa.

African Adaptation Acceleration Program
The Global Centre on Adaptation (GCA) and the African Development Bank Group (AfDB) and are jointly implementing a strategic partnership, the African Adaptation Acceleration Program (AAAP), aimed at mobilizing USD 25 billion to scale up and accelerate climate change adaptation actions across Africa. One of the four flagships under this program is the YouthADAPT Program: Empowering Youth for Entrepreneurship and Job Creation in Climate Adaptation and Resilience.

The overall objective of the YouthADAPT Flagship program is to prepare a new generation of African youth for the transition towards green and climate resilient development, as well as to combat poverty and improve the quality of life for youth in Africa. The flagship program aims to promoting innovation and inclusive growth for youth in climate resilient jobs, developing skills and knowledge on adaptation, building the entrepreneurial capacity of African youth, and facilitating access to funding and mentorship to youth-led and women-led business in the adaptation space.

More information:
Solutionschallenge@gca.org