As the Covid pandemic collides with Africa's climate crisis, adaptation action is urgently needed
Much like the rest of the world, extreme weather events in Africa are on the rise. While meeting the immediate needs tied to Covid-19 is paramount, the climate emergency continues to rage on in the background.
W ith lagging vaccination campaigns in developing countries and new variants emerging globally, the Covid-19 pandemic continues to ravage the world. In Africa, the World Health Organization (WHO) warns that the Delta strain is fueling an aggressive third wave with increasing death tolls.

While meeting the immediate needs tied to this stark reality overshadows all else, another global crisis continues to rage on in the background: the climate emergency.  
 
Much like the rest of the world, extreme weather events in Africa are on the rise. For instance, in Madagascar, the World Food Program (WFP) reports an ongoing famine caused by severe drought where about 75% of the most populated regions face severe hunger. In Western Africa and the Sahel, WFP has declared an emergency due to climate-related poverty which has displaced 1.6 million people. The African Development Bank expects that the impact of climate change on the continent could rise to $50 billion each year by 2040. It could further lower GDP by up to 3% per year by 2050.
 
The Covid-19 pandemic saw swift bold global cooperation to contain its impacts and that same urgency and strong collaboration is needed to tackle the impacts of climate change. Global leaders, youth and civil society have called for more resilience programs to help governments better adapt to the realities of our changing climate.

Adapting to climate change is not a question of "if" but of "how best to." Funding for adaptation,  is often limited with Africa receiving only 3% of the total global financing for adaptation. A plethora of adaptation solutions and innovations exist from both the private and public sectors, such as energy projects, insurance programs for farmers, reforestation and green forest schemes. However, a lot of these initiatives are fragmented, need greater finance or need to be scaled up to make a difference.

Fortunately, comprehensive and broad solutions have emerged that touch on different aspects of the impacts of climate change in Africa. As the only international organization dedicated to addressing climate adaptation specifically, GCA is putting its expertise to work through its Africa Adaptation Acceleration Program (AAAP) developed in partnership with the African Development Bank. AAAP has been created to address the impacts of Covid-19, climate change, and the continent's worst recession in 25 years.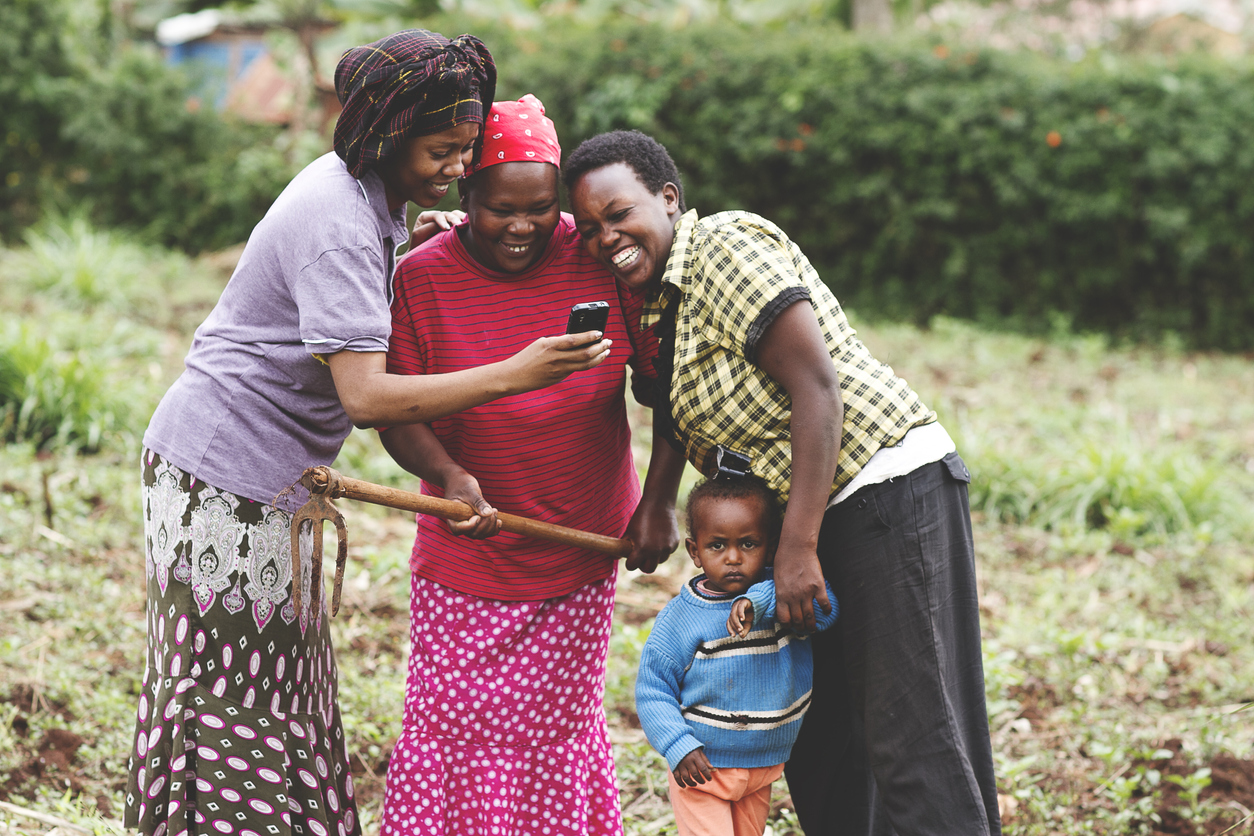 The program focuses on four interconnected transformative intiatives:
Climate Smart Digital Technologies for Agriculture and Food Security aims to scale up access to climate-smart digital technologies for at least 30 million farmers in Africa
The African Infrastructure Resilience Accelerator will scale up investment for climate-resilient urban and rural infrastructure in key sectors. These include water, transport, energy, and waste management for a circular economy.
Empowering Youth for Entrepreneurship and Job Creation in Climate Resilience will provide one million youths with skills for climate adaptation and support 10,000 small and medium size youth-led businesses to create green jobs.
Innovative Financial Initiatives for Africa will help close adaptation finance gaps, enhance access to existing finance and mobilize new public and private sector investment.
The program aims to mobilize an additional $12.5 billion, in addition to the $12.5 billion already secured from the African Development Bank, to accelerate climate change adaptation actions across Africa.

In April, more than thirty heads of states and governments convened for a virtual Leaders' Dialogue that led to unanimous endorsement of the AAAP and secured the necessary political support to help ensure the Program can mobilize the additional resources required by COP27 in 2022.

During the dialogue, there was an unprecedented show of support for the financing of adaptation in Africa. For example, President Ali Bongo of Gabon, Chair of the African Union led Africa Adaption Initiative called on developed nations to "shoulder the historic responsibility and to join the program to accelerate adaptation in Africa". US Treasury Secretary Janet Yellen remarked that "we must help people cope with the impacts of a climate that is already changing". Such alignment gives much hope that the needed solidarity and cooperation displayed in fighting the pandemic will continue to ensure we can tackle Africa's climate emergency together.

Amanda Archibong is a Development Professional with experience in Climate Change, Trade and Regional Integration issues. She has an Msc in International Management from Loughborough University in the United Kingdom. She was a GCA Adaptation Fellow between March to June 2021, focusing on Engagements around the Africa Adaptation Acceleration Program (AAAP). She continues to work with the GCA in building partnerships and defining engagement approaches for the AAAP. Amanda is a Climate Reality Leader and member of the World Economic Forum's Global Shapers Alumni Community.
Related blog posts: