His Majesty King Willem-Alexander of the Netherlands inaugurates Global Center on Adaptation's new floating office
R otterdam, Netherlands, 6 September 2021 – Today, His Majesty King Willem-Alexander of the Netherlands inaugurated the headquarters of the Global Center on Adaptation (GCA), the largest floating office building in the world, moored at Rijnhaven, a historical port on the south bank of Rotterdam's Nieuwe Maas River.
 
Ban Ki-moon, 8th Secretary-General of the United Nations and Chair of the Board of GCA, Kristalina Georgieva, Managing Director of the International Monetary Fund (IMF), and Patrick Verkooijen, CEO of Global Center on Adaptation, spoke during the opening ceremony after attending a High-Level Dialogue on Climate Adaptation, convened by GCA, to call for accelerated adaptation action ahead of the COP26 climate conference in Glasgow in November.
 
The GCA's new floating global center is an illustration of the organization's mission to act as a solutions broker to accelerate, innovate and scale adaptation action. Off grid and carbon neutral, the building is designed to be climate resilient and will float if sea levels rise due to climate change. With its own solar energy source and water-based heat-exchange system, it is completely self-sufficient. It is also an outstanding example of circular design with all the materials used in its construction completely reusable and recyclable.
 
The building was initiatied by the City of Rotterdam. The architects were Powerhouse Company and the developer was RED Company.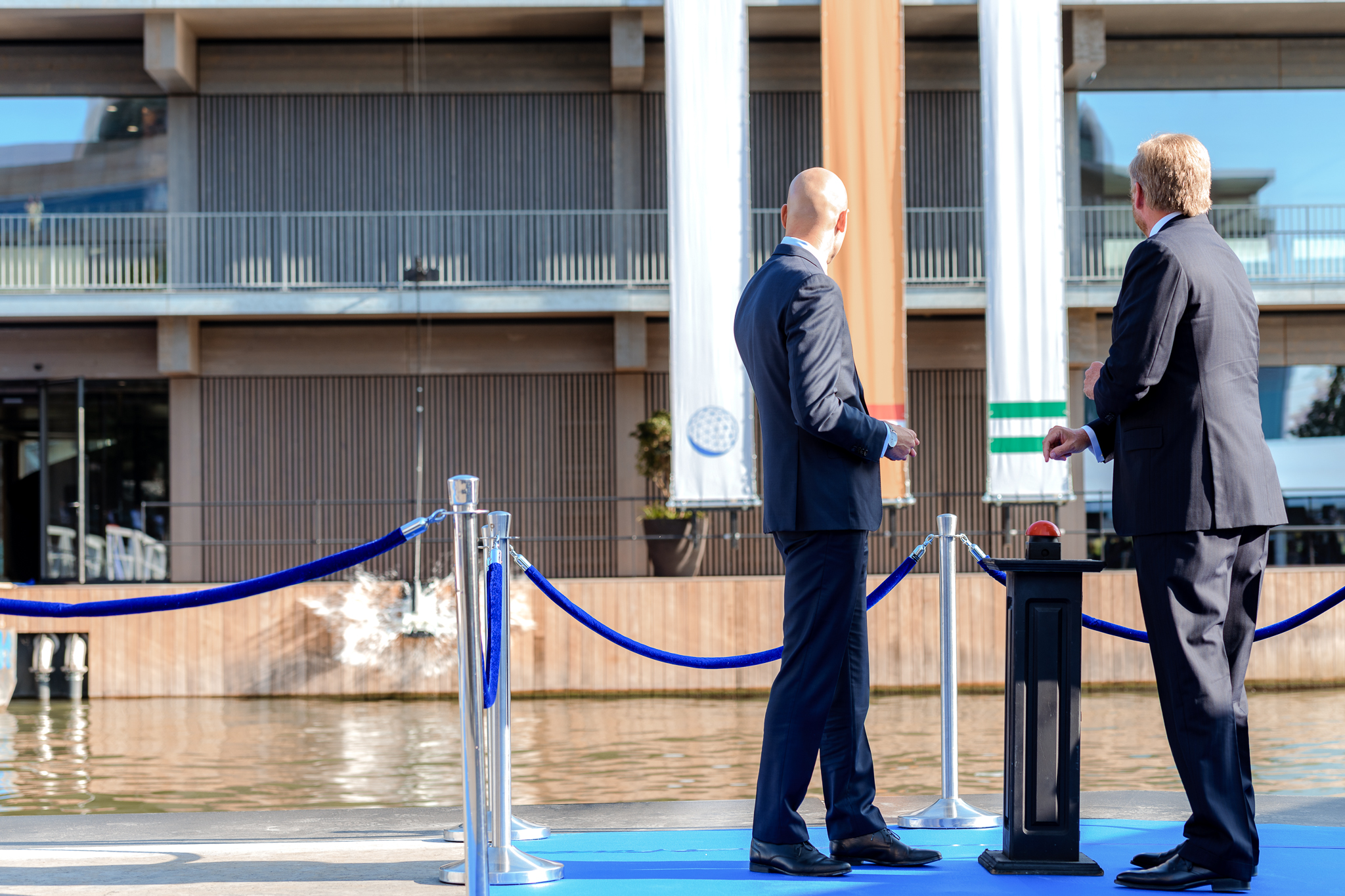 With the push of a button, a bottle of champagne broke against the side of the floating office, officially marking the inauguration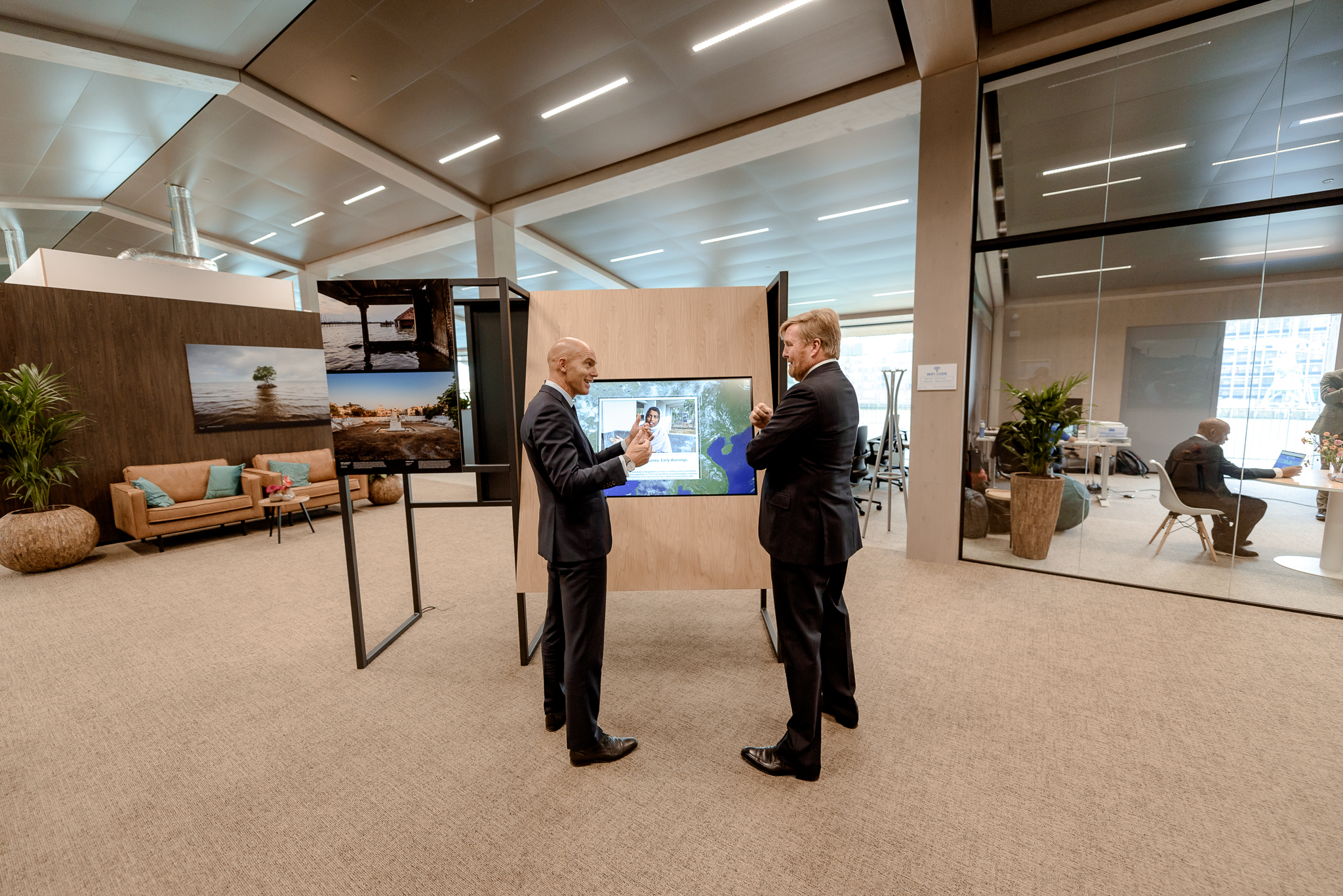 GCA CEO Prof. Dr. Patrick Verkooijen shows His Majesty King Willem-Alexander the GCA State and Trends in Adaptation Knowledge Exchange (STAKE) platform
Related posts: