GCA CEO visits drought-stricken communities in Kenya
Nairobi, Kenya, 5 July 2022 – The CEO of the Global Center on Adaptation (GCA), Prof. Dr. Patrick Verkooijen, today concluded a two-day field visit to Kenya to engage with communities affected by one of the most crippling droughts in decades. In Kenya and the Horn of Africa, four consecutive seasons of failed rains have translated into a large-scale humanitarian crisis with more than 14 million people facing food insecurity.

On Monday 4th July, a GCA delegation traveled to Makueni County, in south-eastern Kenya, where they paid a courtesy call to Governor Kivutha Kibwana, and participated in a meeting with government officials and community members who delivered presentations about locally led adaptation initiatives.

"We are here to hear from you, see your locally led interventions and learn from you to rapidly scale up what works and, as much as possible, close existing gaps," Prof. Verkooijen said at the meeting.

The GCA delegation went on to witness the impacts of climate change in the region and listen to local community members who spoke about their struggles with water scarcity and drought, and how they cope with these conditions. They visited the Ngai Ndeithia Sand Dam, built by the community to conserve water and replenish the ecosystem.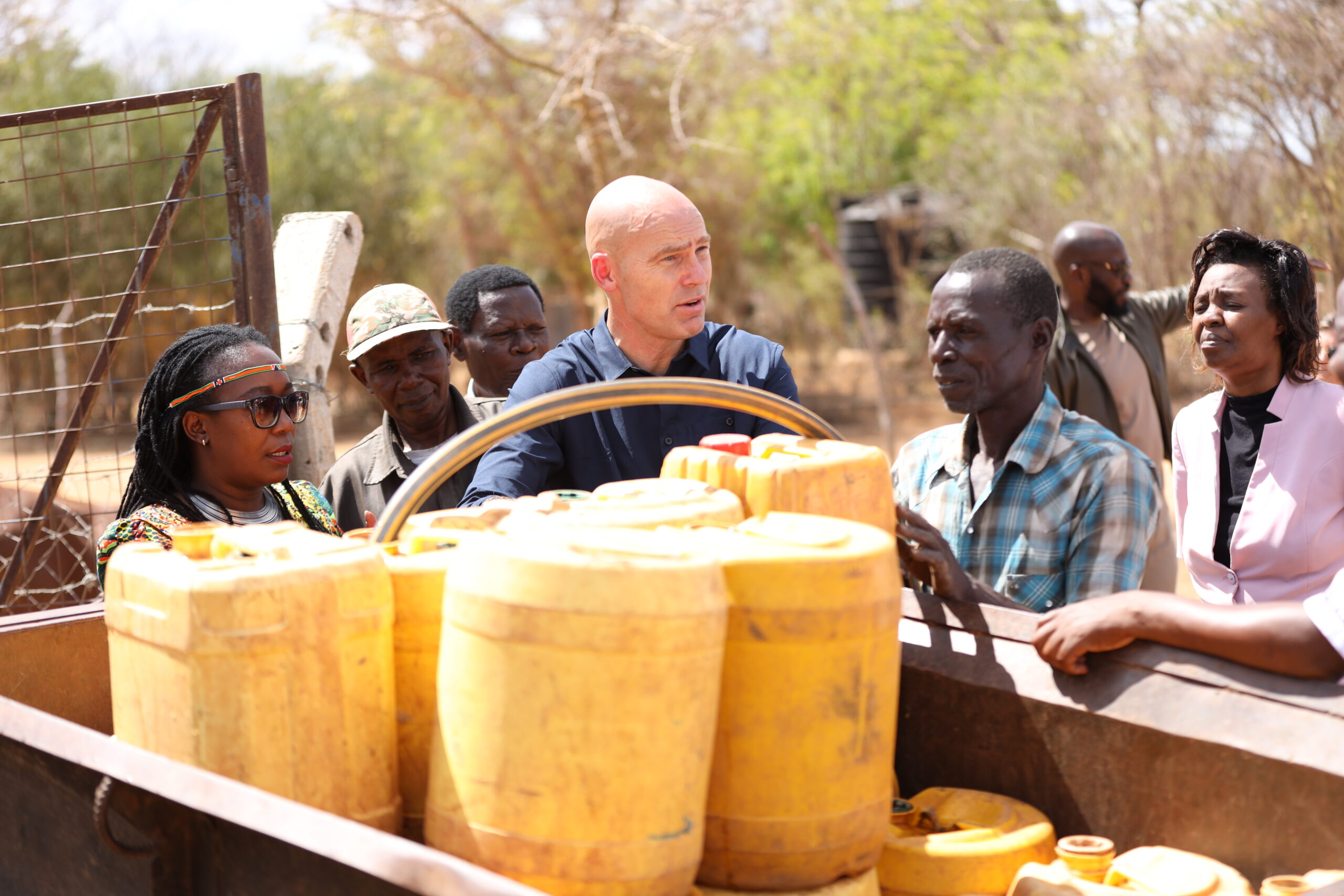 On the second day, the GCA CEO traveled to Samburu, in northern Kenya, to visit the largest drought resilience program developed and financed by the African Development Bank (AfDB), which will benefit from the Building Resilience for Food and Nutrition Security in the Horn of Africa project under the flagship Africa Adaptation Acceleration Program (AAAP). The AAAP's Horn of Africa project aims to improve living conditions, food and nutrition security, and strengthen resilience to climate change in six countries in the region, including Kenya. The field visit provided an opportunity to see how the project can be scaled up and improved, given the gravity and frequency of drought impacts.

In Samburu, Prof. Verkooijen met with County Commissioner Henry Wafula, with local NGOs, partners and community members, to discuss local adaptation actions and initiatives. He also visited the Lemisigiyoi Weir Dam, a AAAP project beneficiary, part of a drought resilience and sustainable livelihoods program funded by the AfDB.

GCA also visited Kimplanters Seedlings and Nurseries, a nursery that propagates drought-resistant seedlings at affordable prices to help farmers improve productivity. Kimplanter is one of 15 winners of the 2021 African Youth Adaptation Solutions Challenge (YouthADAPT), developed to inspire and support youth-led adaptation solutions. YouthADAPT is an annual competition organized jointly by the AfDB and GCA as part of the AAAP, and it awards winners business grants of up to $100,000.

The field visit was conducted ahead of a Leaders' Dialogue on Adaptation Action with President Uhuru Kenyatta scheduled for 7th July in Nairobi. The dialogue will mark the inauguration of President Kenyatta as the Global Champion for the AAAP, which is mobilizing $25 billion for climate adaptation in the African continent. The AAAP was launched jointly last year by the AfDB and GCA. The AAAP's Upstream Financing Facility has since influenced over $3 billion of downstream investments with Multilateral Development Banks in 19 countries across Africa.

Through the AAAP, GCA is helping to build resilience for food and nutrition security in Kenya and other countries affected by severe drought in the Horn of Africa by supporting the mainstreaming of climate smart digital technologies in agriculture. GCA has also initiated country-level support to plan for agricultural adaptation in Kenya by providing technical assistance to inform and facilitate the implementation of a National Adaptation Plan, identifying adaptation pathways and related policy options.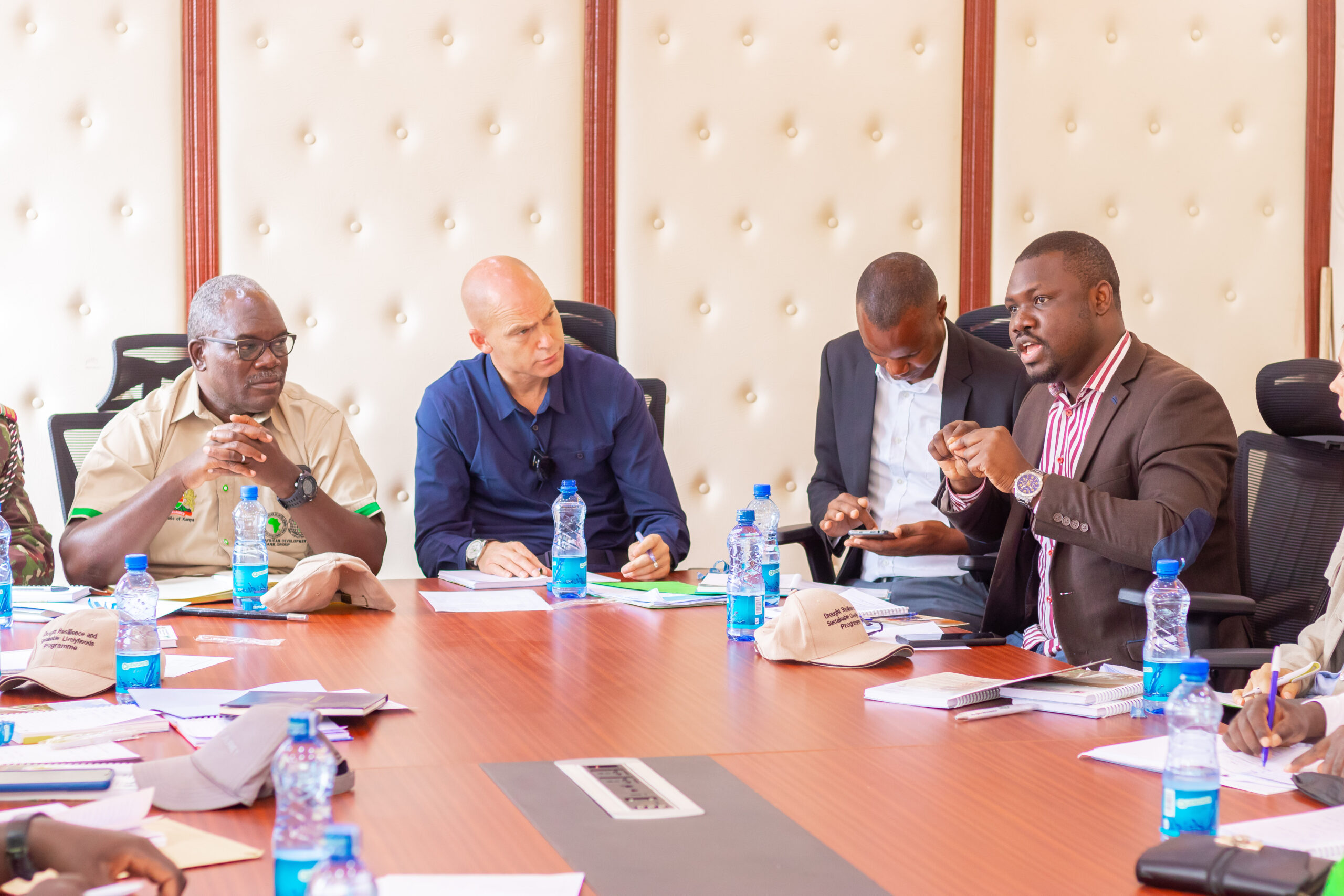 About the Global Center on Adaptation
The Global Center on Adaptation is an international organization that works as a solutions broker to accelerate action and support for adaptation solutions, from the international to the local, in partnership with the public and private sector. Founded in 2018, GCA operates from its headquarters in the largest floating office in the world, located in Rotterdam, the Netherlands. GCA has a worldwide network of regional offices in Abidjan, Cote d'Ivoire; Dhaka, Bangladesh and Beijing, China. 
Related posts: